2016 Real Estate Predictions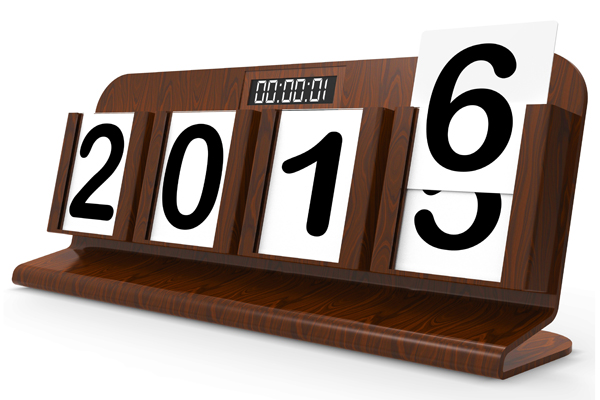 It's officially 2016 and we're left wondering what surprises are ahead in the real estate industry. Our panel of experts includes real estate agents and lenders from across the country. Each present their own predictions for 2016's real estate market on the national level, and from their local vantage point.
Incentives:
Government incentives will push more families into the housing market in 2016. Programs like Fannie Mae's Home Ready program allows borrowers to qualify for a mortgage using income from other household members not listed on the mortgage or from non-occupant co-borrowers. First-time homebuyers will be able to take advantage of the reduction in insurance premiums on mortgages backed by the FHA which require as little a 3.5% down.

Millennials & First-time homebuyers:
There was a lot of talk about Millennials hitting the market big in 2015. It never happened. I don't think that there will be a flood of them hitting the market at the same time, but they'll slowly trickle in for 2016. They'll take their time. They're getting married and having children later in life and they're home-buying decisions have been pushed back later in life as well. One thing that has kept them out of the market is the lack of inventory in their price range. There's a lot of competition at the bottom end of the price distribution.

We will also see the bargain basement prices for single-family home investors come to a close and the first-time homebuyer market rise. They will be hitting the condo market in larger numbers in 2016. There's a shortage of inventory in the larger cities so we'll see first-time homebuyers looking to the suburbs for their purchases. Condo's in the most walkable areas with the most amenities within a short distance will be highly sought after. Location, location, location. First-time homebuyers will also have a lot of competition from the retirees who are downsizing to condos and are expected to be a large segment of homebuyers in 2016.

One thing I have learned in working with millennials. They love their technology. You don't call them, you text them. They also do tons of research online before even calling a Realtor or making a showing appointment. They still need a lot of guidance, but they are very well prepared. With more millennials hitting the market, both Realtors and loan companies will have to ramp up their digital footprint to make the buying process more accessible to this demographic.

Gen Xers & Retirees:
This, I think, will be the most interesting segment to follow in 2016. Gen Xers and retirees will make up the second and third largest segment of homebuyers in 2016. But I don't think they'll be competing against each other. Quite the contrary, I think they'll be buying from each other! More than two-thirds of the Gen Xers own homes and most of these homes are starter homes or condos. The prediction for 2016 is that they will be trading in these smaller starter homes for larger homes in established neighborhoods to accommodate their growing families. This brings me to the retirees. Couples looking to relocate or retire in 2016 are expected to fuel a trend in downsizing. Retirees will be scooping up these smaller homes and condos. The most desirable will be in city centers or close to downtown areas with high walkability and amenities. Like I said before…location, location, location!
Yulia Yaani – Real Estate Lender
[We're] optimistic about the DC real estate market. In particular [we] believe that the market for multifamily properties will continue to remain strong. The population of DC is continuing to grow at a steady pace each year. Since the year 2000, DC's population has grown by over 15%. This has led to a strong and steady increase in the demand for housing which has in turned led to a strong real estate market.

Additionally, DC has long been a safe spot to invest in because of the Government backing that occurs as a result of having many federal employees located here. As investors begin to fear the potential for rising interest rates as well as a weak stock market it is likely that they will look for a place of safety. Washington, DC appears attractive as a stable market that continues to see strong economic and demographic growth.
In 2016 the housing forecast predicts a healthy market, with new construction driving high levels of home sales. With the influx of 160+ people a day moving to Austin, the only place to go is to grow outward which is where most of the new home developments are going. Many of the California transplants are making their way to the Hill Country for its luxury yet relaxed feel.

I believe we are already seeing home prices begin to level off, especially with the new TRID laws, because appraisers are leery of pushing the market.. They will become more conservative until the lending becomes more familiar with the new laws. In this market, if the home is priced correctly and the comparables support it, it's a win-win for the buyer and the seller, and it sells quickly.

Some areas of town are pricier than others when it comes to real estate options, as most people want to live as close to Central Austin's hip shopping, dining, and socializing establishments as possible. However, as home prices in central Austin go up in 2016, more people will be moving to the outskirts and building up those areas of the community in the process. The stats say that Williamson County will grow 76% over the next decade, and they already have the roads and infrastructure planned for the next 50 years. It is also indicating that the Kyle and Buda areas are expecting the same sort of growth percentages with the opening of new schools in the area.