How to Buy a Home Without a Mortgage
As time goes by, the American Dream is to rent not buy.
There was a time this talk would have been crazy. Some might still think that way.
But the more that comes out, Millennials are the Cheapest Generation, as The Atlantic writes about here.
They're not spending their money on homes or cars, among other things. As that Time story mentions, they have one trait with money that the generations before them didn't have: The ability to save.
Whether it's because they don't want to spend their money on a home or they just don't want to own a home, they much prefer to rent.
You would think with the amount homes being purchased with cash that it would be the younger generation given how much they save. But it's not. According the USA Today, most of the cash transactions through the first of 2014 came from individual investors or people buying a second home. That number was 54 percent.
Nationwide, 43 percent of all home sales in the first quarter were all-cash transactions, according to the USA Today. That's the highest since RealtyTrack started tracking all-cash purchases in 2011.
If the younger generation ever starts to buy homes, one would think it would be done with cash. There's no way they want to be tied to something for 30 years. The whole idea of a mortgage goes against their way of thinking.
"What's the point of me taking 30 years to buy something? I'm better off just renting."
Whatever the reason behind the frugality, it's not a bad thing Millennials don't spend their money like college students on $1 drink night. The hope is they do start to buy homes.
If they do, rest assured they won't do so with a mortgage.
So what they can do? What can anyone do to purchase a home without a mortgage?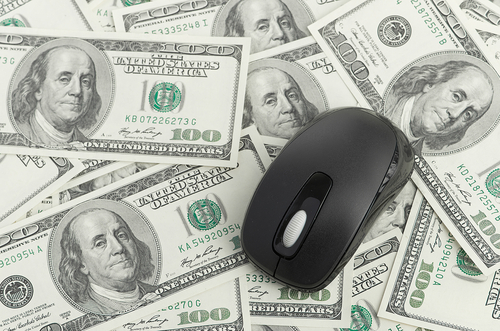 You already know the big one and that is with cash. If you want to buy a home with cash, start small. Unless you bring in absurd amounts of money, you can't buy a mansion or anything close. That means smaller homes. And it will take some time to get to that point. That means saving, and saving a lot. If you don't want a mortgage, you will have to be patient. Unless you win the lottery, don't expect for this happen to right away.
This piece from Budgeting the Nest, they offer a few other suggestions.
A popular method it mentions is owner carries. This is when a homeowner agrees to carry the possible tenant and thus takes away the mortgage since the owner of the house does. This method also is called owner carry back or owner financed. You pay the owner and the owner pays the mortgage company. What typically happens is the owner gets a second mortgage and keeps the proceeds. As the story notes, this gives the owner the difference between the market value and the first mortgage. The problem with this is the person you pay pockets the cash and defaults on the mortgage. If that happens, the home goes into foreclosure and you're out of the home.
The other possibility for those who don't want to a mortgage is lease to own. This is very similar to owner-carry financing since you're buying a house without a mortgage. It's just like for a car. You lease the house, and as the story says, the lease payment is split. A portion of the payment goes toward an agreed-to down payment. The other portion is the payment for living in the home. At an agreed upon date (typically one to three years) you will apply for a mortgage to buy the house outright. As the story notes, there may be limited inventory on homes you can get through lease-to-own. As the story notes, if you don't the make purchase, you may forfeit the down payment.
The first two of these are incredibly risky given you have to trust the person you're working with won't screw you over. That's a big leap to make, especially when you consider money is involved. When money is involved, you have to be skeptical.
The last possible to buy a house without a mortgage is a flipping. That's what you see on HGTV with "Flip or Flop" or "Property Brothers."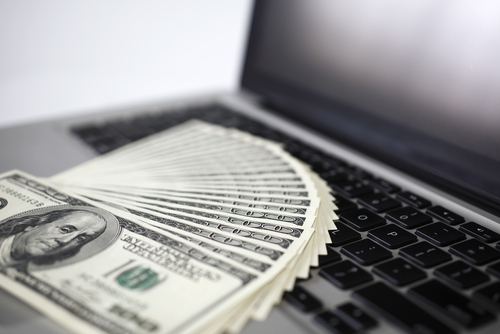 There are some benefits to buying your home with cash. For one, you own the home. It won't take you 15 or 30 years to own the home.
You never have to fret about interest rates.
As the Forbes story notes, you get a discount. How much depends on the asking price of the home.
The other benefit is closing costs are lower. As Forbes notes, you don't have to pay a bank attorney for the mortgage. This is an expense that cost $750 and up.
You don't have to pay real estate taxes in escrow up front or pay the mortgage application fees that can run between $300 and $600.
You also don't have to pay for an appraisal – $400 to $600.
There's also title insurance you don't have to pay.
One thing to consider is you're not guaranteed to get a mortgage. No matter how great your credit is, it's completely up to the processor or bank you go with. If they don't want to do it, they don't have to.
When you buy in cash, you don't have to worry about it.
One thing it does is make the transaction very easy.
If you don't want a mortgage, buying with cash is the only way to go. There's too many things that can go wrong with the owner carry or lease to own. So if you want to be live mortgage free, start saving.
Come 2017, those who buy a home will be in the minority.
The new American Dream: Let's rent, it's easier.