Population Booms Are Driving Up Home Values In These Cities
For the past three decades, Americans have taken author Horace Greeley's famous words to heart.
"Go west."
Americans have migrated inland and purchased homes, causing cities in the southern and western United States to swell — some more than quadrupling in population during that time span.
Those new residents transformed their host cities, helping to fuel economic surges, build new swaths of development and fundamentally change the housing markets there. They drove down available inventory and drove up demand for new housing, all while the national homeownership rate climbed from 65.5% in 1980 to 68.9% at its peak in 2005.
Median home values rose — sometimes substantially — but those new residents also brought with them a number of new problems. Economic changes brought hardship, as well as pollution, urban sprawl, crime and traffic.
This is a look at how rapid population growth has affected housing markets in the last three decades in some of our market cities. We also included timelapse images, culled from Google Earth and the USGS's archive of historical aerial photography.
Austin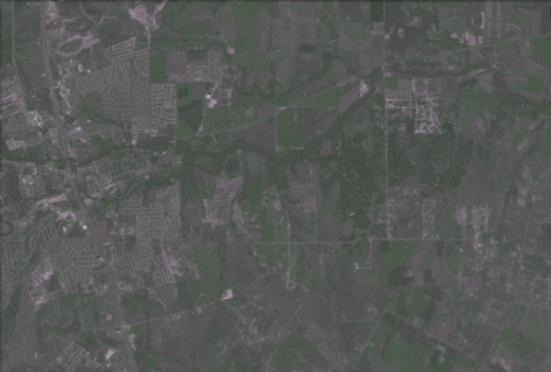 Round Rock from 1984-2010. I-35 on the left of the image,
the Dell Diamond is center and TX-45 is shown being built below.
Nowhere is rapid urban growth's effect on housing markets more visible than in the Texas capital.
Austin's population ballooned from 419,000 in 1980 to 1.7 million today, and it's still growing rapidly. That sudden influx of new residents jump-started a tepid housing market — which averaged 11.4 months of inventory in 1989 — to one that averaged 2.6 months in 2013.
It also boosted median home values from $73,000 in 1990 (about $130,000 in today's dollars) to $222,400 in 2013. Despite a pair of recessions in that span, including one that decimated the national housing market, the Austin-Round Rock area's inflation-adjusted median home value almost doubled.
That's great news for early investors and even better news for home builders.
New Austinites eagerly built homes. The city's recorded housing starts jumped from 21,512 in the first five years of the '90s to 43,784 in 2000-2004. Austin then had 61,903 more housing starts to close out the decade, all in the midst of the worst economic downturn since the great depression.
But it wasn't all good news in America's Live Music Capital. The population boom made for some pretty nasty traffic.
Austin's traffic now rates among the worst in the country. Drivers spend an average of 43 hours a year trapped in gridlock, up from the 17 hours they experienced in 1985.
Dallas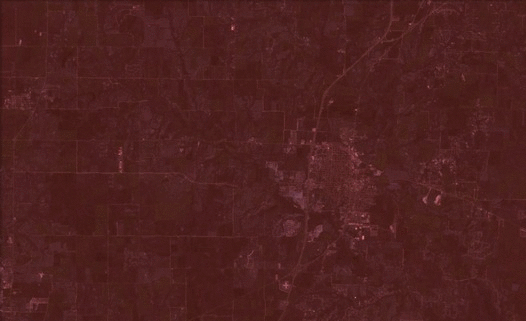 McKinney from 1985-2011. Rapid growth in Dallas' northeastern suburb.
Over-building, over-speculation and the Savings and Loan crisis did a number on the local economy in the mid-to-late 1980s.
However, the resilient Dallas-Ft. Worth Metroplex grew from 1.9 million residents in 1980 to 6.4 million today, thanks largely to a robust telecom sector.
Where did all those new residents wind up? In the suburbs, as buyers took advantage of the area's low cost of ownership. Dallas saw more than 93,000 housing starts in 1990-1994 — the last few years of its local recession — which jumped to 197,339 in 2000-2004.
Median home values remained relatively stable, from $86,100 in 1990 ($153,000 inflation adjusted) to $184,000 (inflation adjusted) in 2005. Values dipped in the latter half of the decade, but recovered to finish 2013 at an all-time-high $190,600.
Available housing followed that trend. From 14.7 months inventory in 1989 to 5.8 in 2005, the increased demand no doubt pushed median home values higher.
Like its home values, Dallas' housing inventory dipped towards the end of the decade, but it rallied back to 2.7 months in 2013.
In roughly that same period, Dallas' traffic woes quadrupled. Residents wasted an average of 12 hours in traffic in 1985, which surged to 50 hours in 2005 and tapered off to 44 in 2010.
Violent crime in Dallas also surged to start the 90s but fell to close out the decade.
Denver
Downtown Denver in 1964 (Photo courtesy).
When one of a city's main attractions is its proximity to unspoiled wilderness, growth can be seen as a mixed blessing.
In fact, in the late 1990s, Colorado residents rated growth as the state's No. 1 problem.
What happened? The Denver area saw a combination of events in the 1980s and 1990s, which caused a mass departure and then an influx of new growth, spoiling some residents' reaches to the great outdoors.
Heading into the 1980s, Denver had been overbuilt. That combined with the 1979 energy crisis to cause a decade-long spike in unemployment and vacancies in the city.
The metro area's population was almost 1.6 million in 1980, with average house prices sitting close to $79,000 ($206,000 inflation adjusted). Over the next ten years, the city's population grew by only 4.6%.
Average house values fell to $102,848 ($170,230) by 1990, before a series of citywide efforts to jumpstart the economy took off.
And they took off quickly. Denver saw 30.7% growth over the following decade, substantially outpacing the national gain of 13.2%, leading to its population of 2.5 million today.
House prices rallied, peaking at $307,529 ($340,655) in 2005, and housing starts surged.
Almost 185,000 new housing projects were begun from 1990 to 2005, no doubt leading to the urban sprawl that irked so many residents. Traffic naturally worsened, from an average of 14 hours spent in traffic in 1990 to 48 in 2005.
Following the recent economic downturn, Denver's housing market has just begun to rally, but it is rallying quickly. Average house value is at an all-time high of $342,225 and average month-end inventory is at its lowest point in more than 20 years.
San Antonio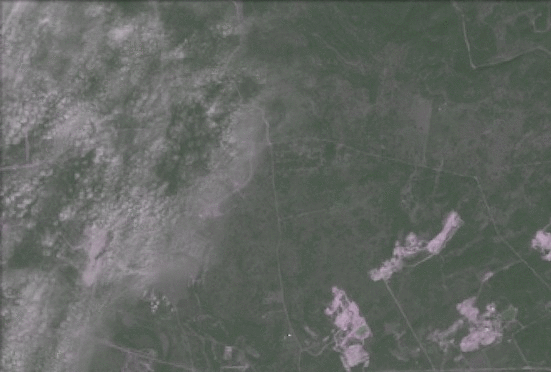 San Antonio from 1986-present. The Stone Oak neighborhood is pictured,
with US 281 left and Loop 1604 bottom left.
The Alamo City's population doubled from 1980 to 2010, but it didn't see as dramatic transformations to its local housing market as some other cities.
Instead, it has been a story of steady, conservative growth.
The city's primary industries are military and medical, which both grew throughout the last three decades but didn't experience the rapid ups-and-downs of cities based around industries like manufacturing, telecom, banking and petroleum.
San Antonio's median house price in 1990 was $61,800 ($110,000 inflation adjusted), which grew to $126,489 (inflation adjusted) in 2000. Those conservative local industries and inexpensive housing allowed the San Antonio-New Braunfels area to weather the recent economic downturn to today's $169,500 citywide average.
In fact, the downturn is when the city's housing market grew the quickest.
More than 95,000 new housing projects were begun over the past decade — more than half of those coming between 2005 and 2009 — up from 58,000 the previous decade.
The most dramatic change in San Antonio's housing market was in available inventory. The Alamo City began 1989 stagnant, with 19.2 months inventory on hand. That dipped to 10.3 by 1995.
By 2000 it was 5.0, and it has held steady ever since.
San Antonio boasts the best traffic of any of Texas' major cities, but gridlock still worsened substantially over that time. From 10 hours in 1990 to 37 hours today, longtime San Antonians are likely noticing a difference in their commutes.
The city's violent crime rate has held steady and its property crime rate has fallen from a high of 11,864 per 100,000 in 1990, but it is still above other major Texas cities.
Houston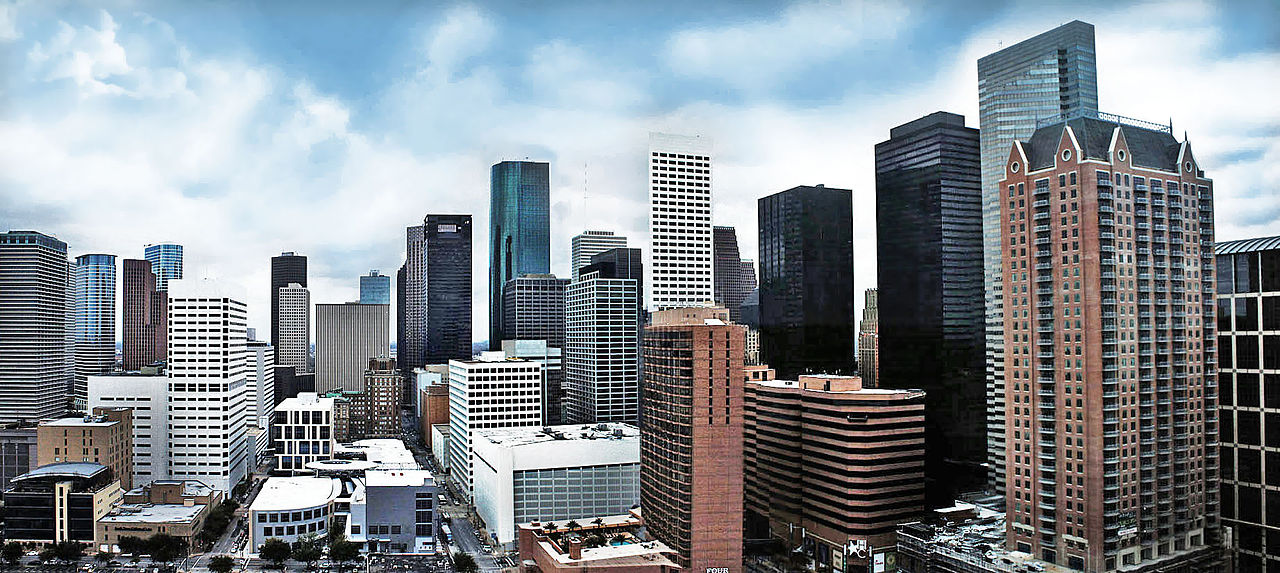 Photo courtesy
Houston's population boom began in the 1970s, thanks to a number of petroleum companies relocating to the area and a mass of migration from Rust Belt states.
Over the next few decades, suburban Houston continued to thrive.
The Houston-Sugar Land-Baytown metro area more than doubled in population, from 2.8 million in 1980 to an estimated 6.3 million today, making it the fifth largest metro area in the country.
The area's population increased 25.2% from 1990-2000, while the nation grew 13.2%.
That drove median house prices up from $65,800 ($117,280 inflation adjusted) in 1990 to $113,900 ($154,087) by the end of the decade. It has risen — except for a small dip during the recent economic downturn — to $179,600 today.
In turn, the growth also fueled housing starts. The Houston area had 65,000 starts in the first five years of the 1990s and 107,000 to close the decade. It added more than 370,000 housing starts over the next ten years.
All of that growth spelled troubles for Houston's highways. Residents are notoriously suspicious of mass transit programs, and the metro area simply expanded outwards.
Already congested in 1985 (residents were wasting an average of 30 hours per year in gridlock), Houston area drivers now spend 51 hours in traffic each year.
Crime also spiked in 1990, but the area has seen a steady decline in years since.
Atlanta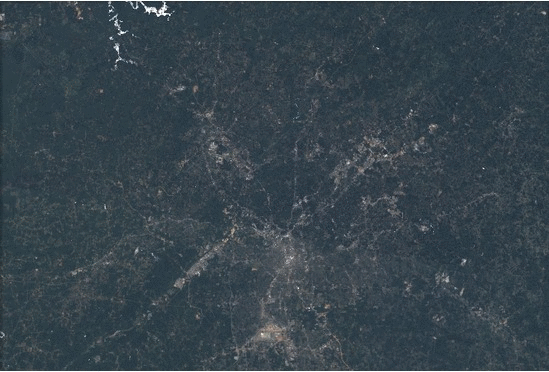 Metro Atlanta from 1984-2011.
Over-building, unemployment and a slowdown in migration have caused some to label Atlanta as the epicenter of the recent housing crisis.
The 1980s, 1990s and early 2000s were a time of substantial suburban growth in the Greater Atlanta area. Its population tripled since 1980, from 1.6 million to 5.3 million today, thanks to almost 600,000 new housing starts from 1990 to 2004.
Median home prices rose from $96,000 ($171,108 inflation adjusted) in 1990 to $253,245 (inflation adjusted) at its peak in 2007.
But that's where things fell off.
Housing starts slowed to 164,000 from 2005-2009 and just 36,000 from 2010-2013. Home prices plunged to a low of $116,000 ($117,699) in 2012, and the market is just now beginning to dig itself out.
In the meantime, urban Atlanta has been gentrifying. From 2000 to 2009, the three-mile radius surrounding downtown added 9,722 residents aged 25-34 and holding a four year degree, a 62% increase.
That has pushed lower income populations into older suburbs.
Traffic has predictably worsened. Atlantans spent an average of 20 hours in traffic congestion in 1985; they spent 68 in 2005.
Perhaps due to the economic slowdown and a number of other factors, traffic has improved recently. Drivers in Greater Atlanta now waste an average of 50 hours a year in traffic.
Violent crime and property crime peaked in the 1990s, and both have steadily dropped since then.