Top 10 Home Flipping Hot Spots for Hipsters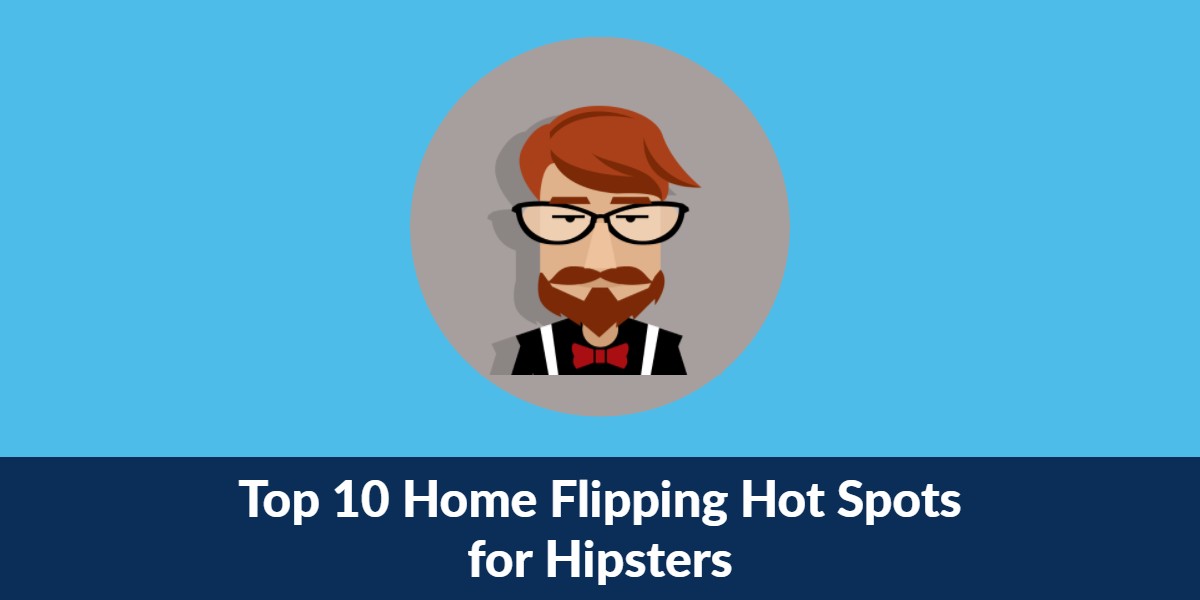 Are hipsters the hottest new market segment for home flippers?
It's entirely possible, according to a new report by RealtyTrac, a leading source for housing data. They've crunched the numbers to find the most profitable places in the country to sell home flips to hipsters.
While the exact definition of a hipster is up for debate, RealtyTrac looked for zip codes with a large population aged 20 to 34 (the sweet spot for first-time home-buyers), located in urban core neighborhoods with a high number of older homes in need of major renovation.
By combining demographic data from the U.S. Census with the average returns and ROI from actual home flips, they've uncovered some little-known zip codes where home flipping for hipsters is hot right now.
Top 10 Hipster Zip Codes for Home Flips:
1. Minneapolis, MN 55408
2. Charleston, SC 29403
3. Chicago, IL 60611
4. Philadelphia, PA 19146
5. Alexandria, VA 22305
6. Philadelphia, PA 19147
7. Philadelphia, PA 19125
8. Washington, DC 20002
9. Baltimore, MD 21211
10. Chicago, IL 60615
Hot Spot #1: Minneapolis, MN
The "Mini Apple" could be rightfully called hipster paradise. More than 46% of the population is age 20 to 34, and almost 22% of the population walks or takes public transportation to work.
In this zip code, house flips accounted for 4.3% of total sales, or one in every 21 homes sold. The gross profit on flipped homes in 2015 was a healthy $168,026, or 72.4% of gross ROI.
Hot Spot #2: Charleston, SC
America's friendliest city is also one of its most profitable when it comes to flipping homes for hipsters.
There were 24 home flips in this zip code alone in 2015, accounting for 7.3% of total home sales. The gross profit on flipped homes in 2015 was an astonishing $171,000, or 79.3% of gross ROI.
Hot Spot #3: Philadelphia, PA
Philly is more than just a beautiful city and a bustling economic hub. With three hot spots in the top 10, Philadelphia is undeniably one of the hottest places in the country when it comes to flipping homes for hipsters.
Gross profits weren't quite as high as Minneapolis or Charleston, coming in at just $137,063. But that's still more than double the nationwide average of $55,000.
Home flippers also sold more homes in Philadelphia. In those three zip codes, flippers sold a total of 253 homes in 2015, or more than one in every ten homes sold.
Is home flipping heating up for hipsters?
When it comes to flipping, the hipster effect doesn't appear to be a nationwide trend but is more localized in certain hotspots.
If you're operating in the right neighborhood, with a combination of older homes and a younger population, right now house flipping could be hotter than ever.