How to avoid the costs associated with selling a home.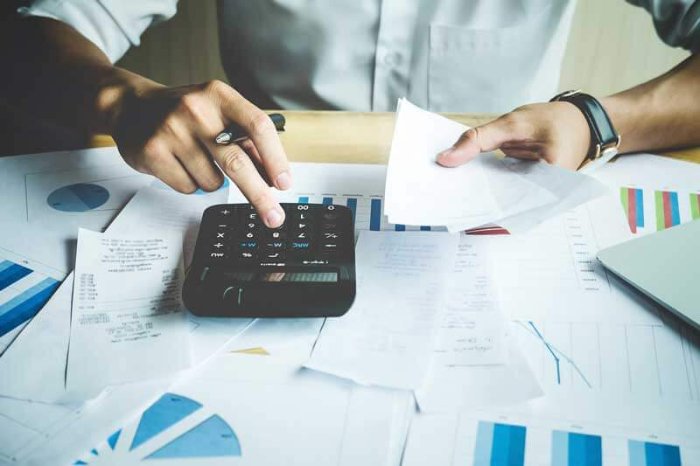 When you've lived long enough, you realize most things worth having will cost something. That's just reality. But no rule says you have to pay full price.
There are some workarounds and deals that can save you money. So get ready and take notes because we're about to explain how to avoid the costs associated with selling a home.
Real estate commissions
The traditional way to sell a house calls for a real estate agent. First, you must shop around to find the right agent for the job. But hiring a decent agent also means they need to be paid at closing. Well, who pays closing costs when selling a home?
You guessed it — the seller. In fact, not only do you pay a percentage of the money you earned from selling your house, but you also have to pay the buyer's agent.
These are some of the biggest and most common costs associated with selling a home on the traditional real estate market. The most effective way to avoid real estate commissions is to sell your house by owner.
Staging a house for sale
In many cases, you can't just sell your house "as is." Most buyers expect you to put in some work getting the place "presentable." That may just mean using a little elbow grease to clean up, but usually, more is expected.
You might have to hire help for a professional cleaning and rent a dumpster to throw away things that make the house look too cluttered.
Houses with a lot of curb appeal typically are easier to sell, which may mean getting a professional lawn service to cut the grass, trim the hedges, and plant some flowers or shrubbery.
You may also need to paint the exterior, make cosmetic updates like adding attractive light fixtures or even move in some new furniture.
You could spend hundreds, possibly thousands of dollars just getting the house ready to sell.
You don't have to do that work. Instead, you could try to attract a buyer who is willing to buy your house "as is." If you go that route, you should consider talking to a professional home buyer with a strong reputation.
Inspections
Home inspections come with the territory in most home sales. The buyer typically pays for the inspection, but whatever the inspector finds could cost you money.
The buyer could demand you pay for repairs before they move forward with the sale.
Depending on the condition of your house, and the kind of house the buyer is looking for, they may cancel the deal completely when they get the inspection report back. The best way to avoid a sale falling through because of a home inspection is to pick your buyer carefully.
Figure out their priorities and which flaws they're willing to accept in a house. Finally, be flexible and think outside the box when you consider who might buy your house.
Time away from work
Managing a house sale doesn't have to be a full-time job, but it's close.
That means all the hours you spend filling out paperwork, filing forms with the county clerk, getting the house ready for tours, and meeting with your real estate agent, are hours you won't spend at work.
You may burn a lot of your paid time off or miss out on income in exchange for the ability to sell your house the traditional way.
Unfortunately, unless you have a trusted friend or family member willing to do a lot of the heavy lifting, there aren't many ways to avoid the sinking time you could spend working into a traditional home sale.
Closing costs
We already talked about paying both real estate agents' commissions. But there are more costs the seller typically pays at closing.
Title fees – Title fees are insurance that protects the lender and buyer in case a problem pops up after the property changes hands. Title insurance protects from issues like fraud, mistakes, and other problems.

Settlement fees – Settlement fees are a cost the buyer and seller generally share. They can be assessed to cover the cost of paperwork needed for escrow and distributing funds after the sale.

Taxes – Often, state and municipal governments levy a transfer tax when a house is sold. The tax is based on the value of the property and the type of property it is. You may also have to pay property taxes for the months of the year that you owned the house before the sale.
Mortgage – If you still owe money on your mortgage, you'll have to use the proceeds of the sale to pay off the difference.
You can negotiate with your buyer to see if they're willing to accept some of these closing costs, but the request might turn most buyers off. On the other hand, if they do agree, they'll likely want something in return.
Real estate attorney
A lot of paperwork is attached to selling a house, and it is easy to make a mistake.
You might be able to rely on your real estate agent to help you navigate the legal side, but some house sales are more complicated, and sometimes your agent may not be the only representative you need.
If you hire a real estate attorney to help you cover all the bases, you might be able to rest assured that everything is in order, but you'll still have to pay their fee.
Attorneys can help you file the right paperwork with a court and address specific legal issues like probate before a home sale.
Home repairs
Some houses need repairs and renovations before they can be sold on the traditional real estate market.
Most U.S. home buyers want a house they don't have to fix and are more likely to walk away from your house if they think it needs repairs.
But home repairs can cost thousands of dollars, and they're stressful.
You have to find the right people to do the work, and then you have to stay in touch with them to answer questions, buy the materials they need, and make sure they're doing the work the way you want it done.
Although many home buyers will probably ask you to make repairs before they buy your house, some won't. This is one more cost associated with selling a home that you can avoid by picking the right buyer.
All of that costs more time and money.
Save money, sell to HomeVestors®
Now you know who pays the closing costs when selling a home. But if you don't want to reach that deep into your wallet, call HomeVestors!
Our cash home buyers can help you sell a house fast without all the added costs. We don't ask sellers to make repairs because we buy houses "as is," and we pay typical closing costs.

Learn more about how to avoid the costs associated with selling a home with HomeVestors in Atlanta, Georgia.