5 Smart Ways to Finance Emergency Home Repairs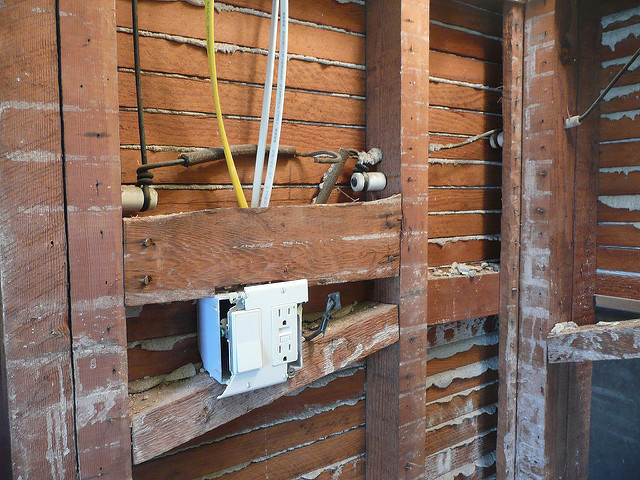 Every year, nearly half of all homeowners (48 percent) are forced to pay for an emergency home repair, according to a recent survey by HomeServe USA. But most Americans have to scramble to cover the cost. According to a recent survey by Bankrate.com, 63 percent of Americans don't have enough savings to cover an unexpected bill of $1000 or more.
How Much Does the Average Home Repair Cost?
According to Homeadvisor.com, the average homeowner spends $976 to replace a water heater, $1000 per beam or pier to repair a bowed or cracked foundation and $2500 or more to fix a major roof leak.
Altogether, the average homeowner can expect to spend $10,043 on a major home repair project. Most people can't afford that much out of pocket, so they are forced to find another way to finance the repairs.
How to Pay for Home Repairs (Even if You Don't Have the Cash)
If you don't have the savings on hand to pay for an emergency home repair, you have other options:
1. Homeowners insurance
Before you pay out-of-pocket for a home repair, check to see if the damage is covered by your insurance. You may only have to pay the deductible.
2. Tap your equity
Depending on how much equity you have in your home, you may be able to take out a home equity loan or line of credit. But be careful, because interest charges can make this nearly as expensive as using a credit card.
3. Government assistance
Depending on your income, age, and location, you may qualify for a program issued through your local Housing Authority. The Department of Housing and Urban Development also offers repair loans and grants to qualifying homeowners.
4. Disaster relief
If you need to repair your home after a natural disaster, you may be eligible to receive funds from the Federal Emergency Management Agency or the Red Cross. However, these funds generally cover only minimal repairs for safety or sanitary living conditions.
5. Nonprofit organizations
Habitat for Humanity, church volunteers, and other organizations may be able to help with home repairs under certain circumstances, so it pays to ask.
Instead of Fixing It, Just Sell It
Emergency home repairs often uncover additional problems, causing costs to pile up. If you can't (or don't want to) spend the time and money to undertake a major home repair, you might consider just selling the house.
Real estate investors can often make a cash offer to buy the house as-is, without the need to make any repairs or hire a real estate agent.
For homeowners, the old adage to expect the unexpected often rings true. Although it's impossible to predict when an emergency home repair will be needed, having these options on hand can give you the peace of mind you need, whether you repair your home or sell it.