Dangers of Selling to Amateur Home Investors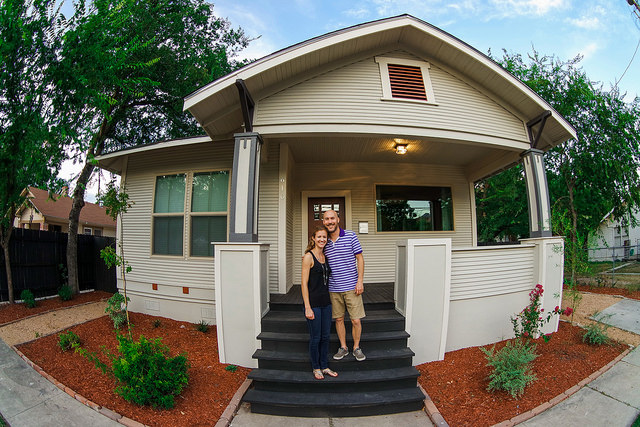 Homevestors: We are cash home buyers. We buy houses in any condition.
As a homeowner, you may find yourself in a position of having to sell your home quickly. Many times in these cases, homeowners will turn to investment companies for help. Unfortunately, when dealing with many investment companies, it's not uncommon to run into some companies who are operating in a less than ethical a manner, or, in a worst-case scenario, a manner that's outright illegal.
Fortunately, there do happen to be some reliable home investment companies; it's just a matter of making sure you've done your due diligence in researching the most reputable company to ensure that you're not being swindled.
Here are some things to look for when dealing with home investment companies. Being aware of these things can help you to recognize amateur home investor scams.
Clear Communication
If it's your first time working with an investor, you're going to be taking in a lot of new information. The most reputable companies will be totally transparent.
Your questions should be answered kindly and with patience. If you walk away feeling overly confused after a meeting with an investor, it's probably a sign that the investor either has a lack of clarity himself or, in a worst-case scenario, is trying to pull the wool over your eyes.
If you're dealing with a scam investor, they'll most likely repeat the same information over and over, in the hopes that a barrage of information will leave you thinking, "Well, its all way over my head; I guess they know what they're doing."
But, if an investor isn't answering all your questions clearly and in detail, it's a red flag that they most likely have no idea what they're talking about. Always walk away from the conversation with a clear action plan for moving forward.
They'll promise you the world
When you work with an investor, you're selling your home in a somewhat non-traditional way. Often investors are purchasing a home for less than full market value because the property may be damaged in some way, and they need extra funds to renovate the home. If the investor promises you an amount of money that seems too high, it probably is. More than likely, there are extra commissions or fees that they aren't being clear about.
Don't pay them rent!
If you're selling your home in a short sale or as the result of foreclosure, be wary of an investor that tells you they'll buy your home while allowing you to continue to live in it. In that case, the investor becomes our landlord, with you paying them rent. Don't be fooled into this scenario by a shady amateur investor.
Social Proof
Make sure to go with an investor that has good reviews online. Reading testimonials is essential for vetting a company online these days.
For all these reasons, when you're looking for an investor with the integrity, trustworthiness, and experience that you can count on, look to HomeVestors®.
Make the right choice from the start. Contact HomeVestors® today to learn more.