How Much is My House Worth?
Posted in
Advice
on May 2, 2017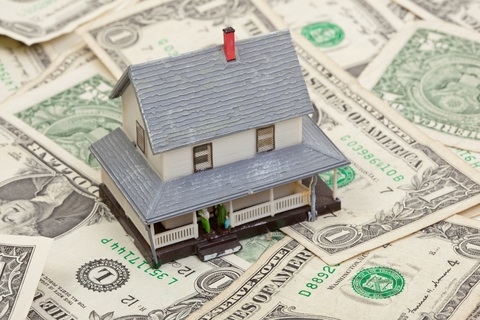 With home prices changing at such a rapid pace over the past ten years, many homeowners are dying to know how much their house is worth.
There is any number of reasons for this. You could be looking to refinance your home, given the current low rates. Or, maybe you need to take some equity from your home to pay for college tuition. Or it could just be for your peace of mind.
While almost everything involved with determining home valuation can be done online, in determining the value of your home, here are four important steps to take:
Conduct a CMA
A CMA is short for "Comparative Market Analysis." This is considering how the home compares to similar homes that have sold in your area recently, ideally in the last three months. When assessing the "comps," ask yourself, Is the asking price fair, does your home share the same features? Numerous websites can assist in this process, the biggest being Trulia and Zillow. Now, these sites will give you mere estimates, but they'll give you a good sense of where your home stands in the current market. If your house is the same as a recently sold property n terms of size, but you have a smaller lot size, your home will be less valuable.
Check your recent property tax bill
This will have a tax-assessed value of the property. Look for the assessment rate. In most states, this will fall somewhere in the range of 80-90%. Your home's property taxes are a percentage of the assessed value of the property tax, and that is a percentage of the "fair market value." So, of you have the assessed value of the property tax and the assessment rate, you can calculate the fair market value. For example: if you have a property's tax assessed value of $80,000 and you have an assessment rate of 80%, the fair market value of your home will be $100,000, because $80,000 is 80% of $100,000.
Go online
There are numerous websites with online home value estimators. These tools examine data from private and public databases. You'll be asked to enter information about your house, such as square footage, constructing date and number of bathrooms and bedrooms. After you've entered your information, the estimator will give you a fair market value for the property.
Hire an appraiser
You can also use the services of a licensed home appraiser to perform an extensive appraisal of your home. Often, this is the best way to get an accurate estimate of the value of your home.
In the end, you may find that the value of your home is less than you had expected or less than the "comps." If you decide that you'd rather sell than make any renovations that would increase the value of your home, your best option may be to sell the home as-is to HomeVestors®. We'll buy your house in any condition, regardless of current market value.