How to Sell My House?
Posted in
Advice
on May 5, 2015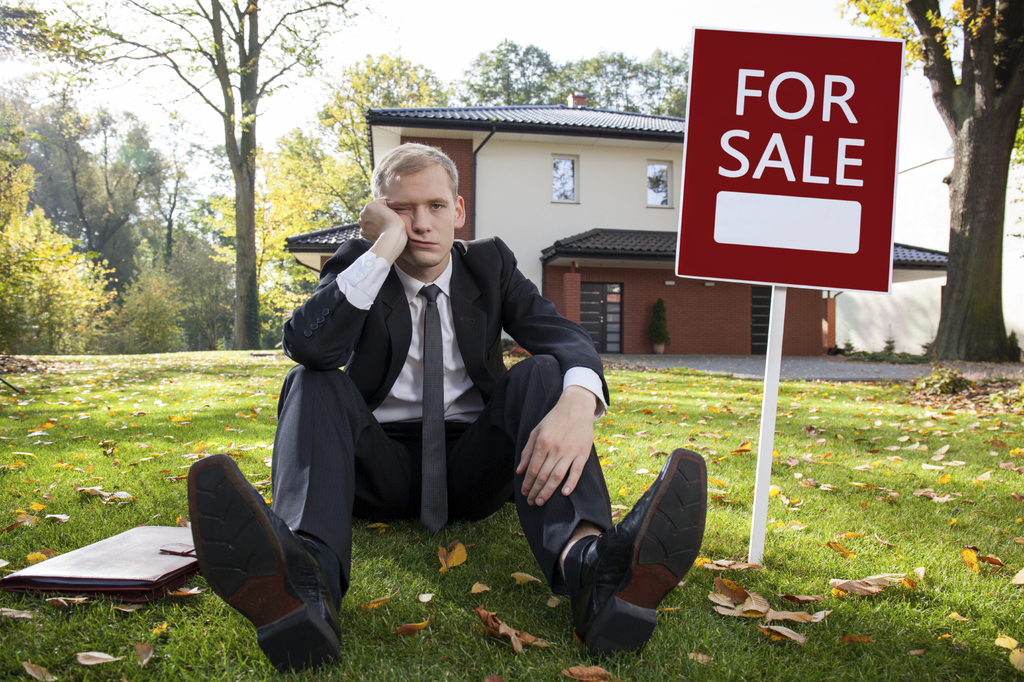 There are no tricks when you decide its time to "sell my house."
There are more ways to get your listing in front of more people now than 50 years ago. It's incredible to think about how fast and much that has changed in that time.
Back then, you just listed your home in the classified section of the newspaper and had to wait. It was out of your control. Your realtor may have listed it in a circular from their company, but that was about it.
Now, you have your choice. You can list it online on any number of sites or apps, crowdsource it and do it yourself or, depending on where you live, just put a sign up.
Here are the top ways for you to sell my house (in some cases fast).
Most experts agree on this list and how you should go about it.
About that price
As U.S. News said, sellers often think they should start the asking price high and then lower it later if the house fails to sell. But, as the story adds, that can result in a slower sale and at a lower price.
That makes it crucial your price it right from the start. Even if you live in a hot market like Denver, let the attention dictate the price. If people swarm to it, that's when you raise the price.
Spend time on the exterior
Don't let the outside of your home go.
If you have a front deck, dress it up and make people imagine what it would be like for them.
The goal of staging a home is to make people get lost by thinking what it would like for them and what they would do with it.
If your home needs a new coat of paint, do it.
Make sure your lawn is healthy and looks good. Same with flowers, shrubs, and trees. Spend a little time on the curb appeal and you will see the results.
First impressions are hard to break and if you make a bad one from the get go, you may as well put a sign out that says, "Don't bother stopping. Not worth the time since we don't care enough to put in the work to make it look nice."
Put time on the interior
This goes without saying, but what was said above holds true for inside the home.
Make sure it's clean and smells good.
Remove the clutter.
Make rooms bigger than they seem.
Again, it's about giving the people who visit your home an image of what could be.
One of the secrets that HGTV gives in its piece is half-empty closets.
All about the light
HGTV says to maximize the light in your home.
"After location, good light is the one thing that every buyer cites that they want in a home."
So take down anything on the windows, clean them and increase the wattage of the light bulbs you use.
Hide the animals.
No one wants to see your animals in this potential new home.
So take them with you when you have an open house or showing.
Not everyone is a cat or dog lover.
That also means you have to make sure the food isn't visible and there are no smells (like from a litter box). This all goes back to the interior section and cleaning. This can't be stated enough.
Don't give potential buyers the impression you don't care.
Try your best to remove all the animal hair that you can so it doesn't stick to their clothes when they walk through your house.
You want to give people every reason to buy, not to walk out with a bad taste in their mouth.
Go easy on the upgrades
As HGTV said, "Quick fixes before selling always pay off. Mammoth makeovers, not so much."
As the story notes, you won't see a return on your investment.
Do the fresh coach of paint on the walls.
Clean the curtains or get new ones.
Replace door handles.
Make sure closet doors are on track.
Fix leaky faucets.
Clean tile grout.
Give the impression you do care. Clean it up and make sure everything works.
Show it off
No matter when or how short of notice, you need to be willing to show it off.
As HGTV said, "You never know when your buyer is going to walk through the door."
You won't if you don't make your home accessible.
First impressions count
Feel as if you're reading this again?
That's because this is the most important step in the process of you "selling my home."
"No matter how good the interior of your home looks, buyers have already judged your home before they walk through the door. You never have a second chance to make a first impression."
Show people you care.
Why should someone buy you home and make it their own when you do not have any pride in it?
If you follow these steps, when you decide to "sell my house," you won't have any problems.