How to time your house sale
When is the best time to sell a house?
Is it a good time to sell a house? Knowing the right time to sell can make a huge difference to your success. Timing is essential when you sell your house, as a well-timed sale can be at a price up to 10% more than an off-season one.
Whether you're selling during the peak season or not, HomeVestors
®
has some guidance for you on the best time to sell a house. We'll share tips on which months are best for selling, what updates or renovations you should do before you list, and how long it typically takes to sell a house. We will also get into the risks involved with being in a time crunch, as well as the options you have as a home seller.
Let's explore how timing your home sale can help you maximize profit and get into your new home much sooner.
The best time of year to sell a house
The best time to sell a house is determined by geography and seasonality. If you're looking to time your house sale perfectly, you should know the peak selling seasons. Spring and summer are prime since many families aim to move before school starts. Fall is also considered a good season to sell a house, due to the anticipation of Thanksgiving and Christmas. When the winter holidays are in full swing, home sales tend to be slower.
Selling seasons are affected by geography just as much as weather seasons. If your house is in Florida, the longer spring and summer typically will give you a longer prime selling period than if your house was in Minnesota. Generally speaking, it is easier to sell a house during warmer times of the year.
The best month to sell a house
More specifically, the best times to list your house are between April and June or between September and October, typically the busiest times of year for house buyers. While November tends to be the worst month to sell a house, May is usually the most active month for both new listings and transactions, when houses entering the market tend to attract more buyers faster than any other time of year.
If possible, avoid December, January, and February; these colder months have traditionally low market activity. People are busy during the holidays, and shorter daylight paired with colder weather means more people stay indoors instead of looking for houses. If you're facing a particular deadline, such as the end of the calendar year or the beginning of the next school year, time your sale around active months.
The best day to list a house
When you're considering which day to list your house, plan it so buyers can be informed in time for weekend showings when most have free time to shop for houses. Thursdays tend to be best. On the other hand, Mondays and Tuesdays usually have the least amount of activity, so avoid listing your house on these days if possible.   
Know how to time your sale.
When you sell a house, time is of the essence. Depending on where you live and the current market conditions, it could take anywhere from several weeks to several months to list and sell your house. Sale price, the condition and location of your house, local market competition, and availability of buyers will all impact how fast your house can sell.
Consider how long it will take to list the house, get offers, and finally accept an offer. Be sure to include time for repairs and staging before you can list. Find out the current average days on market (DOM) for a house similar to yours in size and features. Average DOM will also be affected by local market conditions, such as whether you're in a buyer's or seller's market. Then consider how long it will take to move as well as to rent or buy another property.
While the average time for selling a home is 10–12 weeks in most markets, location and price can mean it takes even longer to sell. For homes in need of renovations or with multiple cosmetic issues, finding a buyer willing to take on that kind of project can take a considerable amount of time—possibly more time than you have.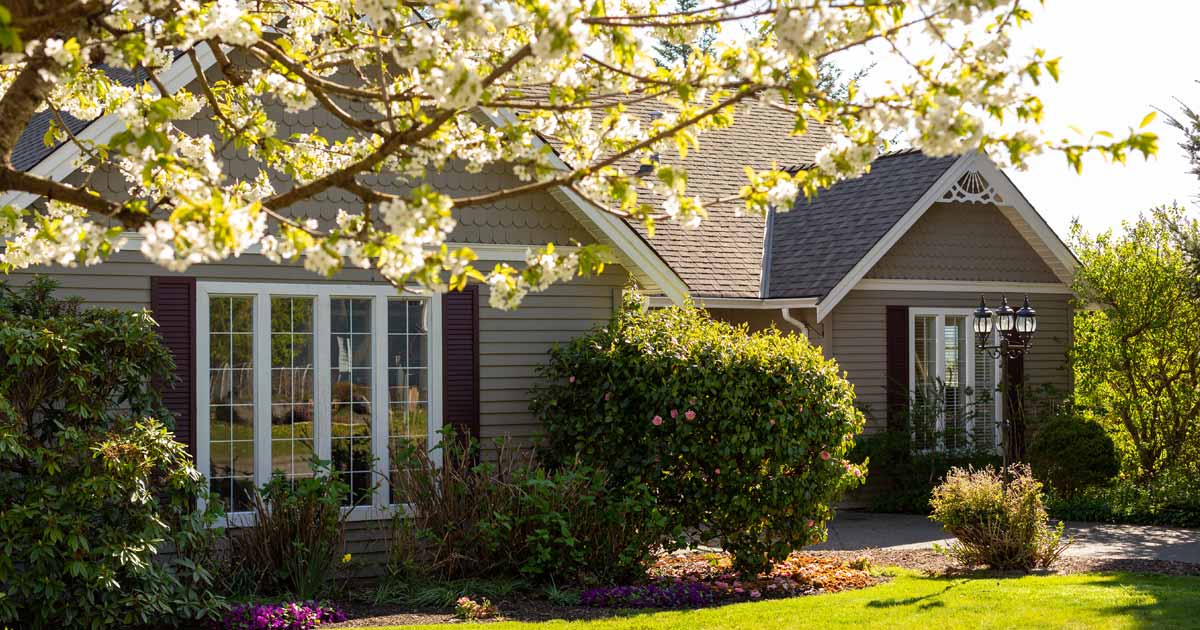 Consider making minor repairs and updates.
It's important to consider what updates and renovations are necessitated by the condition of your home and local market conditions. A few common repairs and updates include:
Repainting. A fresh coat of paint can do wonders for the look of your house. Neutral colors are typically best, regardless of season, if you want to appeal to a wide range of buyers.
Small repairs. Fixing minor damage around the house such as a broken windowpane, cracked steps, or peeling wallpaper can give your home an improved appearance that buyers will notice.
Landscaping. Curb appeal is key when you want to sell a house, so mowing your lawn, trimming trees, and planting flowers and bushes can make a big difference in how buyers perceive your property, especially during the warmer months.
Cleaning. Make sure every inch of your house, from the floors to the windows, is clean. This should not be overlooked as part of the preparation process, as you will want spotless surfaces for taking pictures and showcasing your house.
If you are trying to add significant value before you sell your house, keep in mind that contractors are busiest during the spring and summer months, when you will most likely be in the selling process. Timing the sale of your house will be influenced by your individual circumstances. You may have the flexibility to sell anytime over a period of months, or you could be in a rush and need a quick sale.
Know your selling options.
When you need to sell your house quickly, the
traditional route
of listing and waiting for potential buyers may not work. Selling your house yourself (for sale by owner, or FSBO) can be complicated, time-consuming, and expensive. We offer another, simpler solution—HomeVestors
®
can buy your house fast.
We buy houses fast for all cash; we don't charge you a commission or any hidden fees, and we cover typical closing costs. You don't have to worry about making any of those renovations or repairs, or even cleaning your house, because we buy houses "as is." If you are on a tight timeline due to retirement, downsizing, financial strain, or anything else requiring immediate action—or if you just want an easy, seamless process—HomeVestors can be your best solution.
HomeVestors® can help.
We can make it easy for you to get the cash you need for your house, even if it needs repairs and renovations. We're home buyers who have been helping homeowners by buying their houses hassle-free for more than 25 years. After a free consultation, we can make you an all-cash offer with no obligation for you to accept. We charge no hidden fees and no commissions. If you accept our offer, we can usually close in as little as three weeks, or longer if that's better for you. You can also leave any unwanted belongings at your house, and we will take care of them for you.
Talk to the local cash home buyers you can trust—HomeVestors
®
.
Contact us
today. Call us at
866-200-6475
for a free consultation to get a fair, fast, all-cash offer for your house!