Kitchen trends to avoid when selling your house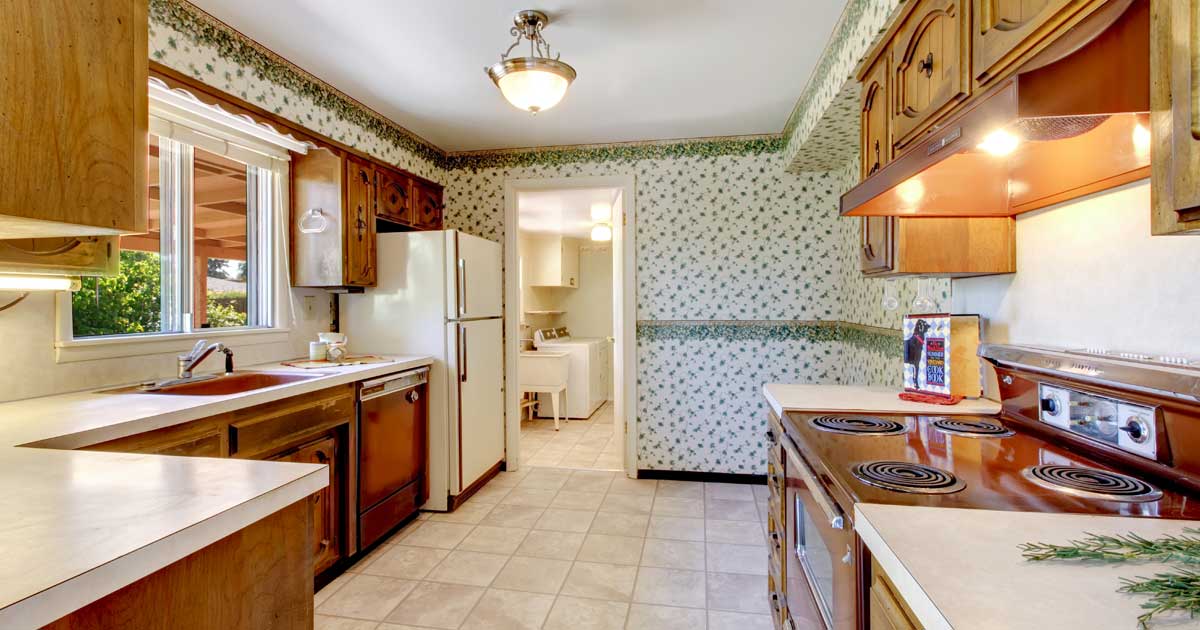 Should you remodel your kitchen before you sell?
The kitchen is one of the most important rooms in the house, and that includes when it comes time to sell. It's the heart of the home and usually sets the tone for the rest of the house. If you're thinking about remodeling your kitchen before selling your house, there are certain trends to avoid, as well as costs that you should consider, before making any renovations.
The biggest mistake homeowners make when renovating is trying to stay on top of the latest kitchen trends. While flashy finishes and appliances may look good in photos, they won't always be appreciated by potential buyers—and they may not add enough value to your house to make it a worthwhile investment.
What do buyers look for in kitchen remodels?
When it comes to kitchen design, you can't please everybody. House buyers are typically looking for a classic layout and quality materials rather than loud colors and fashionable designs. Even if you prefer a modern, updated look, you'd be better off selling a kitchen in a more classic style that appeals to a wider pool of buyers.
The main thing buyers look for is a kitchen that matches the rest of the house. If you want to make major updates, but they will contrast with the rest of the property, it may be best to let the future owner make those changes.
Trends to avoid when remodeling a kitchen
There have been some interesting trends in kitchen remodeling over the years. While they may look stylish, they can also be a big turn-off for potential buyers. Here are some kitchen trends to avoid when selling your house:

All-white kitchens
While all-white kitchens may look aesthetically pleasing, they can appear impersonal compared to warmer, more inviting colors that are usually found in homes.

New built-in appliances
While they are an attractive feature, built-in appliances are usually more expensive than freestanding ones. Instead of updating all your current appliances at once, consider replacing only ones that are not functioning properly with built-in appliances.

Loud colors
Bright colors may be fun and trendy, but they can also make a kitchen seem small and garish. Consider more neutral colors to make your kitchen look spacious and inviting.

Minimal countertop space
When renovating or remodeling a kitchen, keep enough countertop space for any appliances that may be used in the kitchen but are not built in (mixers, blenders, etc.). Not only does this help with everyday tasks, it also presents a much more organized look to potential buyers.

Open shelving
While this trend is popular with smaller kitchens, open shelving can give the perception that there is not enough kitchen storage space. Also, potential buyers may not feel as comfortable browsing your home if everything is out on display.
To ensure buyers don't run away, avoid trendy fixtures in favor of classic styles that won't become outdated in just a few years. Overly modern styles can be difficult to transfer over to potential buyers and will likely become obsolete within a few years. Stick to timeless designs so your kitchen will retain its value longer, no matter how long it takes for you to find the right buyer.   
Costs of a kitchen renovation
Kitchen renovations can give you some of the best returns on investment when you're getting a house ready to sell. Most buyers don't want a house that needs an updated kitchen. However, it is important to ensure that you are not spending money on the wrong things. The cost of renovating a kitchen can range from a few thousand dollars to tens of thousands of dollars, depending on size and scope of the work. To make sure you get your money's worth, follow these tips:
Do your research. Take some time to research which remodeling trends potential buyers might be looking for, and research what types of designs they like before investing in any major changes or upgrades.
Know your budget. Don't commit to more than you can afford, and remember that no matter how much money you invest in renovations, if buyers don't like what they see, they won't invest in your home.
Keep it simple. By focusing on timeless elements like natural stone countertops and white cabinetry with shaker doors instead of trendy options such as multi-colored cabinets or statement lighting, you will save yourself a lot of money. Remember that renovating a kitchen can be an expensive venture. In addition to the cost of materials, you'll likely have to hire contractors, plumbers, electricians, and more. The potential return on investment will vary depending on the scope of renovations and the current state of your kitchen. As with any remodel, it's important to be cautious when making any updates.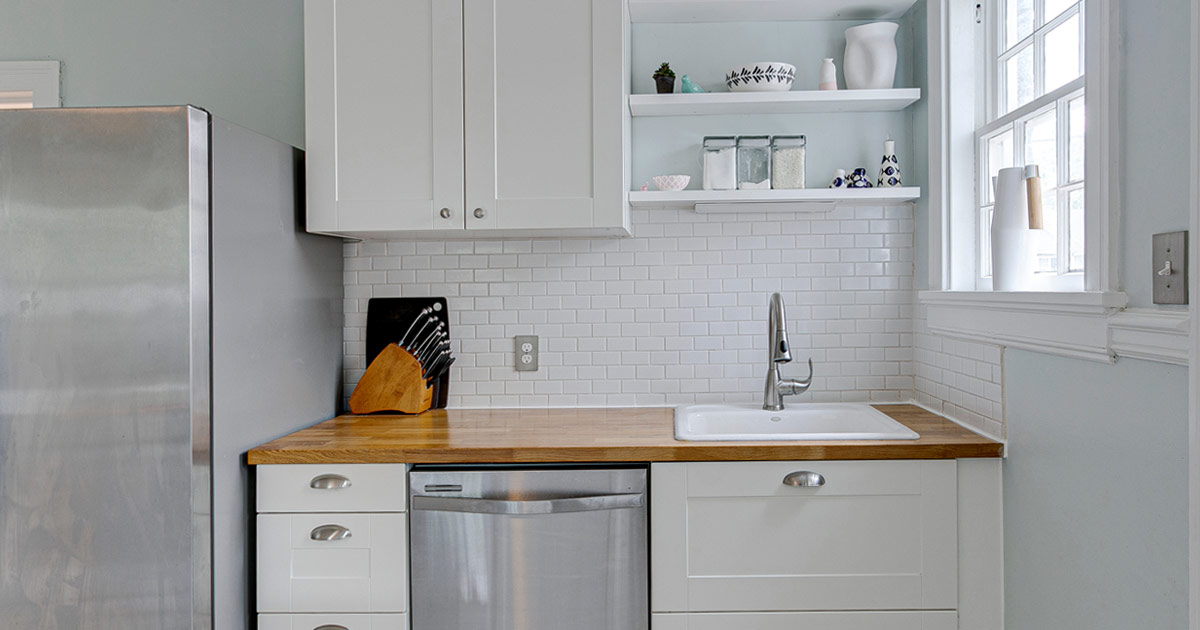 Alternatives to kitchen remodeling when selling a home
For some people, the thought of renovating their kitchen before they can even put it up for sale is overwhelming. Fortunately, there are other ways to go about getting your kitchen ready for potential buyers.
Declutter and clean. The most intimidating aspect of getting your home ready to sell is decluttering and doing a deep clean. This can be a tedious process, but it doesn't have to be expensive. Start by removing outdated items like appliances or furniture, and begin deep cleaning surfaces and floors.
Refresh your kitchen. Sometimes all your kitchen needs is a couple minor updates. Painting walls, replacing light fixtures, or updating cabinet handles can make your kitchen look brand new without having to renovate the entire room.
Make small updates. Instead of a full remodel, consider updating parts of the kitchen that are outdated or in disrepair. This might be as simple as replacing countertops or refinishing cabinetry.
If renovating the kitchen is beyond your budget or timeline constraints, there are other options. You can also consider selling your house "as is" through traditional and off-market selling options if time and money are an issue, since these routes bypass costly renovations altogether.
Your house-selling options
When it comes to selling your house, whether you've gotten that kitchen remodeled or not, you can sell either on-market or off-market. The difference between the two is that when you sell on-market, your house is listed in the MLS (multiple listing service), which is a database real estate agents use to market properties. Off-market selling is more akin to self-promoting.
Traditional selling
Traditional selling involves working with a real estate agent or broker to list your property on the market and waiting for a buyer to make an offer. With a traditional sale, your house would be on-market.
FSBO
For sale by owner (FSBO) is a method where the seller acts as their own agent and takes care of listing their house and finding a buyer. Most of the time, selling FSBO is an off-market venture.
Cash home buyers
Alternatively, you could sell directly to a cash home buyer like HomeVestors®, who can purchase houses "as is" and may close quickly with no contingencies or inspections. The benefits of working with HomeVestors include:
Free, no-hassle consultation. When you reach out to us, one of your local HomeVestors property buyers will come over to assess your house, at no cost to you and on your schedule.
Fair, all-cash offer. Once we have assessed the property, we can give you an offer that won't be affected by commissions or hidden fees—because we don't charge those. If you didn't do that kitchen remodel, or even if you started and didn't finish, don't worry! We buy houses "as is," which means that whatever condition your house is in, we are interested.
Fast, worry-free close. If you accept our no-obligation offer, we can close fast, sometimes in as little as 3 weeks. If you need more time, we are more than happy to accommodate you. Better yet, you can leave any unwanted items on the property, and we will take care of them.
With over 25 years of experience, there's no better way to sell your house—no matter what condition it's in.
Contact us today at
866-200-6475
to get a free, no-obligation consultation for an
all-cash offer
on your house.