Relocating? How to Sell Your House Fast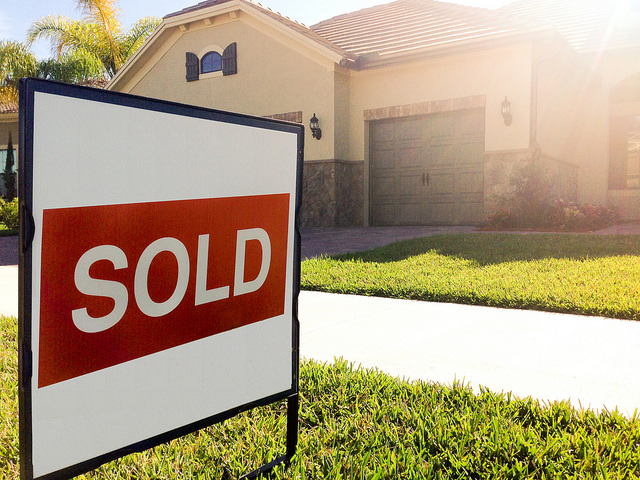 Relocating for a new job is stressful enough without worrying about how you're going to sell your old home. The moment you take that new job offer, the clock starts ticking, and you're facing pressure to sell your home under a deadline.
For homeowners in certain ZIP codes, selling a home doesn't take long. According to a report from the National Association of REALTORS®, nearly 5.5 million previously-owned homes sold in 2016, the most in a decade.
The median time on market – the number of days that a home is listed before it is sold – has also dropped to historic lows. In the nation's hottest metropolitan markets, you can expect to sell a home in under a week.
How Long Should Your Home Be on the Market?
Hot markets are great news for sellers – if that's where you happen to live. For everyone else, it's frustrating. If you've been trying to sell your house for weeks or months, and it won't budge, you might have to take extreme measures to sell your home fast.
The hard truth is that when it comes to how your house will sell, you can only control a few factors. The rest depends on your neighborhood, the local economy, the inventory of homes for sale in your area, and dozens of other considerations.
Quiz: Should You Sell Your Home Fast?
Can you wait as long as it takes to sell your home (even if that means many months), or should you do whatever it takes to speed up the process?
Do you have a deadline to relocate?
Have you already moved out of your house?
Have you found the new home you want?
Are you getting fewer showings or offers on your old home?
If you answered yes to any of these situations, you may have to change tactics if you want to sell your house fast.
How to Sell Your Home Fast
Drop the price
What your agent thinks is the right selling price may actually be too high, especially if you're struggling to get any offers.
Stage the home
Flawless landscaping, spotless interiors and appealing photos can make a dramatic difference in how quickly you sell your home.
Encourage last-minute showings
Use a key box and make it clear that real estate agents are welcome to show your house at a moment's notice.
Ask an investor for a cash offer
Cash homebuyers such as HomeVestors can give you a free quote to buy your home as-is. That way, you won't get stuck paying to fix up and stage your home, and you won't have to wait endlessly to get an offer.
HomeVestors can often close in as little as 30 days, with little or no closing costs. That way, you can focus on what really matters: settling into your new job and your new home.
Click here to get a free no-obligation cash offer to sell your home.