I need to sell my house in another state. What are my options?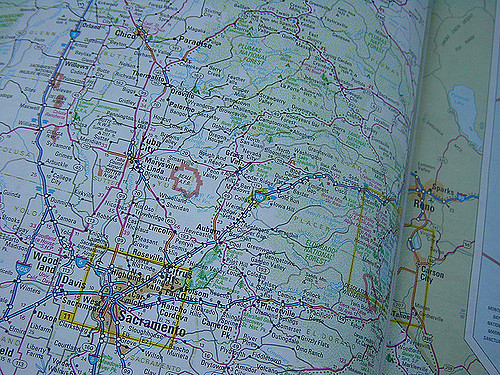 Selling an empty house isn't easy. You'll have to take on expenses for maintaining two homes until your previous home sells, get additional insurance and more. What are the most pressing issues homeowners and landlords face when selling a house in another state?
Realtor
Whether you're a homeowner or a landlord, the first move is often to work with a realtor. You should interview agents to find out which one will be the best for this particular situation.
Coordinate the showing and marketing of the home with the realtor, checking in on their progress in your absence. The realtor will be working on your behalf in your absence, so they need  to be exceptionally self-directed.
Pricing
If you are in a situation where you have to sell the home as quickly as possible, you won't have time to test the market. You need to dial in the price of the home as accurately as possible in a short period. Pricing negotiations take up valuable time and energy you'll need to adjust to life in your new job and living situation.
Pricing factors to account for include prices of homes in your neighborhood, the local economy and the number of homes for sale in your area.
Presentation
Move-in ready homes are desirable to most home buyers. Take the time to remove clutter, make necessary home repairs and cosmetic upgrades.
Part of the presentation also involves "staging", especially when you need to sell your house fast. Homes that have been staged with furniture are typically seen as more valuable that those that aren't. As a result, staged homes generally get higher offers from buyers. There are many professional staging companies that you can hire to stage your home. You never want to come off as a desperate seller who hasn't taken the appropriate steps to sell a home.
Vandalism
Vandals and thieves are on the lookout for empty homes. Brazen thieves are also also on the lookout for any valuable copper they can get their hands on. With a real estate sign out front, you are making it clear that the home is an easy target.
Insurance
Vacant houses are not covered on homeowners insurance. You will need to purchase a vacant home insurance policy. If you don't buy the policy, your old insurance company won't cover any damage while the home is vacant.
Maintenance
You will have to maintain the vacant home in your absence. Did you have to winterize your home while living there? Well, you're going to have to keep doing that to guard against pipes bursting and the like.
Selling a home in any capacity is difficult. Trying to sell a vacant home is fraught with even more challenges.  Cash homebuyers such as HomeVestors provide a fast cash buyout for your home so you can avoid the hassles of selling a vacant home.