Selling Your House After a Fire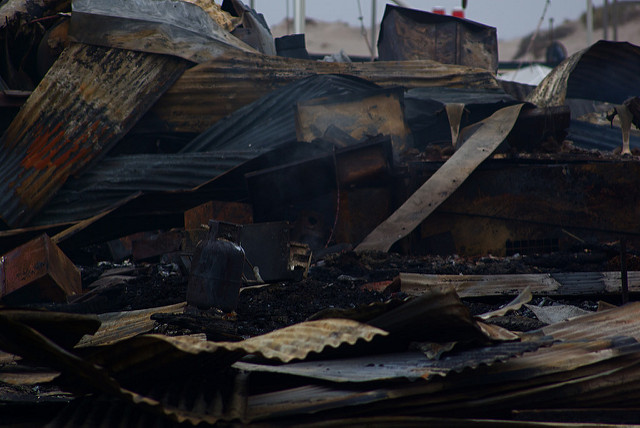 How to Sell Your House After a Fire
The pain and destruction caused by a house fire can be traumatic. Besides the loss of priceless personal belongings, a typical home fire causes more than $18,000 in damage, making it difficult to sell the home.
Fires damage more than 350,000 homes every year, according to a National Fire Protection Association report, causing a total $6.7 billion in damage. Some of that loss (but not all of it) is covered by insurance.
How Much Fire Damage Will Your Insurance Cover?
Once the fire is out, don't enter the home until the fire department gives you permission. Even then, you may only be allowed to enter briefly to gather vital documents and personal belongings.
After that, it's important to act quickly to minimize further damage to your house. You may need to pump out water, or cover doors, windows, and other openings to prevent weather damage. You also may need to put up a temporary fence around the property to minimize the chance of theft or vandalism.
Contact your insurance company immediately. Find out the extent of your coverage, and determine exactly what your policy does and doesn't cover.
Get Your House Inspected After a Fire
Once the emergency is over, get a thorough home inspection from a licensed professional. Even if the damage seems minor, the fire may have caused hidden problems that only an experienced inspector can find.
Once you know the true extent of the damage, you can start gathering bids for the repairs, so you can determine the total cost. Then you'll be in a better position to judge whether you want to undertake those repairs or sell the property as-is.
Some experts recommend only doing repairs that amount to one or two percent of the value of the home. Beyond that, you aren't as likely to recoup the costs when you sell.
Who Will Buy a Fire-Damaged House?
After a fire, it's a challenge to find a buyer. You have two basic options:
Spend the money to repair the damage, and make the house habitable so that you can sell it to a regular buyer.
Find a buyer who is interested in rehabbing the property. Any interested buyer will either need to pay cash, or get approved for a rehabilitation/renovation loan.
Keep in mind that fire damage must be disclosed to any potential buyer. Depending on the state where you live, you may have to provide a Property Condition Disclosure Statement or similar document.
Real Estate Investors Buy Damaged Homes for Cash
The fastest way to sell a house after a fire is to find a motivated real estate investor. The right investor will make you a cash offer and buy the property in "as is" condition, without requiring you to make any repairs.
Ultimately, the greatest benefit to selling a fire-damaged house is more than just the money. It's also the peace of mind that comes from putting the fire behind you, moving on, and making a fresh start.