Top Indicators That You Need to Sell Your Rental Property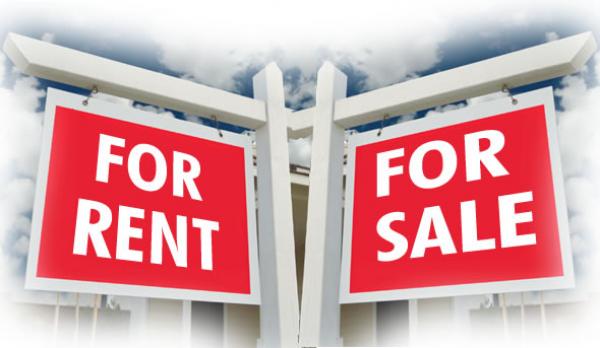 In every property owner's life, there comes a time when you have to make a decision whether it is the appropriate time to sell your rental property or not. It is crucial to put as much analysis and thought into timing the sale of the rental property just as you did when you first purchased the property. In fact, investment gurus will tell you that choosing the right moment to sell your rental property is more crucial to your success as a real estate investor. Here are a few circumstances where it might be sensible top sell your property.
When the Depreciation Benefit is Exhausted
Depreciation is a non-cash expenditure that every owner of a rental property can take. But, after several years, the depreciation tax deduction gets used up on the property. You need to consult your accountant and calculate when this depreciation no longer applies. The Financial Samurai advises that when your investment has ceased depreciating, it is the right time to sell the property.
You Have Owned the Rental Property for Over 12 Years
Usually, the 12th year of owning a rental property is a good time for you to consider selling it. However, this decision does not strictly depend on the 12th year mark. There are two factors to consider:
• Does the current state of the real estate market allow you to sell the property at a reasonable profit?
• Do you have substantial equity in the property to sell?
You need to work with a real estate professional to carry out a current market analysis for your property to help answer these questions.
You Are Experiencing a Negative Cash Flow
You are never comfortable any time you keep losing money on a monthly basis, and it costs you more money to own and maintain your property than the income it brings in. It is possible that you didn't start off this way, and there are many factors that make a property switch from a positive to a negative cash flow. According to the Brizendine Group, losing money monthly is a strong indicator that you need to sell your property. But, you need to reevaluate this situation and not just make a rash decision when you first encounter a negative cash flow. You need to ask the following questions:
• Are rents expected to increase shortly?
• What are the tax implications? Will the gain be taxed as ordinary income or as a long-term capital gain?
It is not wise to hold on to a property when it is hemorrhaging your cash, especially when you don't see any probability of the situation improving. However, stop and ask yourself vital questions before deciding to sell.
The Style and Décor of Your Rental Property is Dated
Some of the properties we own are over 20 years old and look dated. Everything might still be working in the home, but the layout and style are outdated. Again, several newer rental properties might have popped out in the recent few years. Thus, prospective tenants have many options and can rent homes with current layouts and décors such as stainless steel appliances, large bathrooms and closets, and granite countertops. If your style is old-fashioned, even if everything in the home works and you are competing with newer properties, it will be difficult to maintain your value. You will be forced to invest a significant amount of time and money to upgrade the property or reduce your rental price to effectively compete with the surrounding properties, or consider selling your property.
Ultimately, the decision whether to sell or not sell your rental property should depend on the short-term and long-term goals that you set when you bought the property. But, as with any other investment, there are times when you need to cut your losses or cash out. So, analyze the situation critically and ask for advice from real estate and tax professionals before you make the decision.