How hard is it to sell a house these days?
Posted in
Advice
on April 30, 2020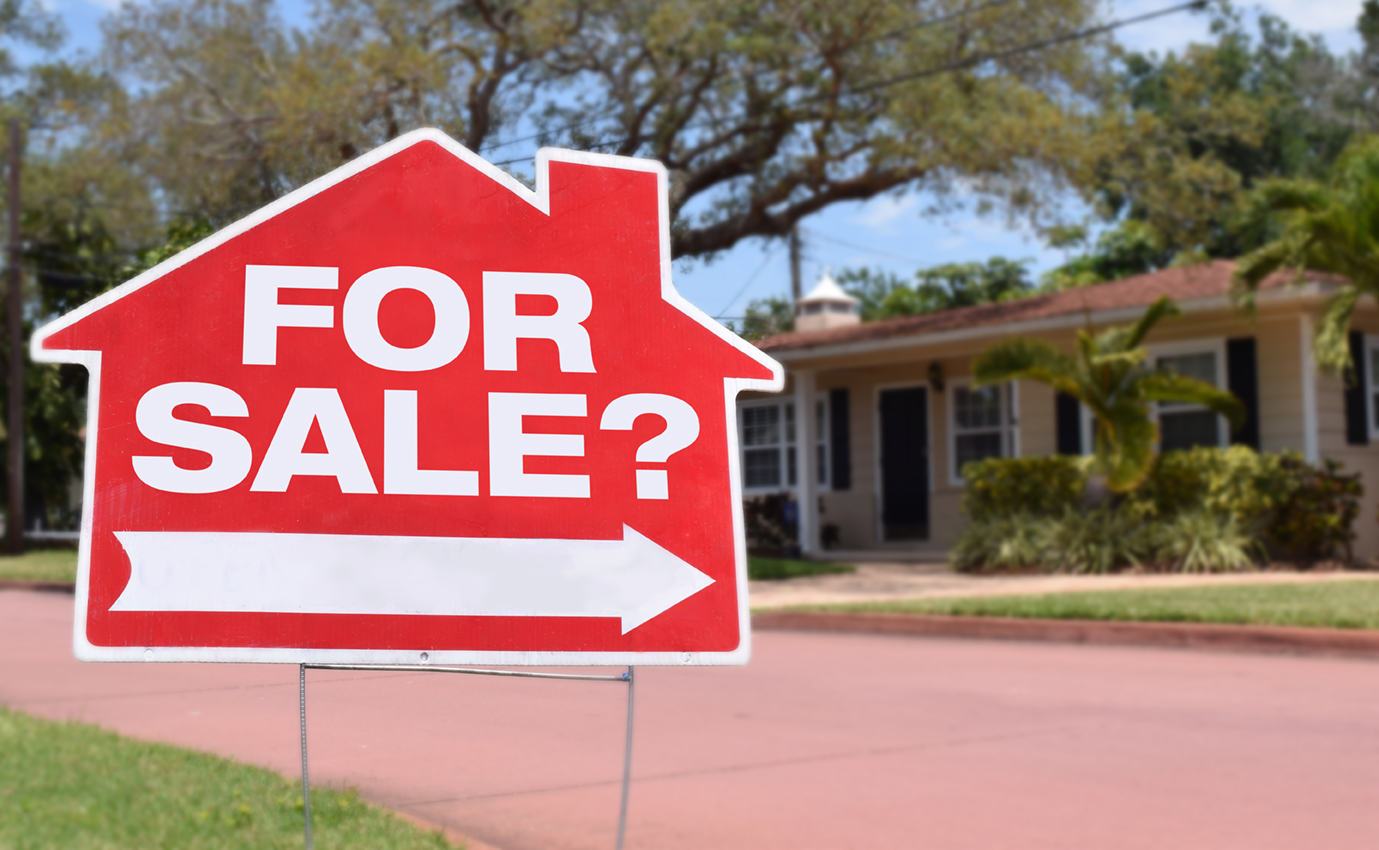 If you think these troubled times have decreased house sales, you're right.
One of the many things suffering during this crisis is the sale of homes. Real estate brokerage Redfin reports that 150% more houses were taken off the market the last week of March 2020 than in the same week the previous year. And prospects don't look brighter: Tendayi Kapfidze, chief economist at LendingTree, predicts "Home sales will decline significantly."
Still, crisis or no, there are still people who need a new place to live and others who need to sell houses. If you're one of those, there's still hope.
Can I sell my house without having people walk through it?
We hear this question a lot in these days of social distancing. Because a quarantine doesn't change whether you need to sell your house, but it sure can complicate the process.
The answer is "yes." And "no."
The "no" answer.
If you go the traditional selling method, you're going to have strangers touring your house, likely when you're not there. You might have contractors and workers fixing it up to prepare it for sale, who may or may not practice proper social distancing. So people are going to be in your house, and – depending on how long it takes to sell – it could be dozens of them.
The "yes" answer.
Cash home buyers like us take away the need to have showings and to have people come over to do repairs, cleaning or whatever to get your house ready to be shown. We buy it "as is," meaning you don't have to incur all that time and expense or have people traipsing through your house. Which is really helpful when you believe, for one reason or another, you're going to have difficulty selling or when you need to sell quickly.
So there's your "yes" answer … but still, not completely.
The truth is, except in some very rare transactions that we've done, you won't get an offer you can trust until that buyer sees your house, no matter who the buyer is. In our case, our visit is brief, usually only five to ten minutes, by one person.
Where can you find a buyer? You probably just did!
Let's be clear – we'd love to buy your house. In good markets and bad, we're always looking for houses to buy, even those that are less than perfect. We pay cash, close fast, and save you the trouble, expense and delays of repairs, showings or even cleaning. We've worked hard to give you the easiest way to sell your house.
We also realize that there are other cash buyers, and you may have heard from some. They may sound like us, but they're not.
When is an offer an offer?
Many buyers, particularly those who work online, don't start with seeing your house in person. Which can sound very attractive until you discover that they reserve the right to charge you extra or hidden fees once they do visit in person. Often, this isn't disclosed until just before closing when you may be too far along in the process to be willing – or even able – to do anything about it. You end up with a disappointing amount for your house.
Plus, with this crisis, it's harder for many buyers to get the financing they require to buy houses. Many times, unbeknownst to you, they are desperately trying to get financing after they make you an offer. If they can't find it, they walk away from the sale at the last minute, and you're back at square one with time wasted.
As America's #1 Home Buyer, we don't have to rely on banks. We have a variety of lenders and other financing options available to us at all times. So you can have confidence that we'll close as promised.
Sellers have trusted our fair offers for almost 30 years, and you won't be hit by any of those surprise fees. We normally start off with a visit to your house.
The times have changed, and so have we.
But, in these troubled times, we've adjusted to make "visit" have new meanings. Where allowed, we still come by in person very briefly, observing all the social-distance and personal-protection standards in your community.
Or we can see your house from the exterior, then follow that up with virtual visits by video or photos on your smartphone or other device.
Yes, the times are difficult, but selling your house can be easy.
At HomeVestors, we know selling your house can be weighing very heavily on your thoughts, and we're working with all community guidelines and being flexible to make it as easy as possible for you. We've helped more homeowners sell their houses than anyone, and we've learned how to overcome just about any obstacle to getting a house sold.
We're ready to do what it takes to help you with your house and arrive at what's best for your individual situation.
Let's talk about how we can help you – there's no cost or obligation. Call or fill out our form.