Pricepoint Aims to be Zestimate Killer
It was just thirteen years ago that David Eraker co-founded Redfin, a little real estate company turn online juggernaut.  Since those days Eraker has left Redfin to do other things to shake up the online real estate community, and one of those things is being described as the "Zestimate Killer."  Zillow's Zestimate is best known for giving you a quick snapshot on home values, but Eraker's new online real estate company called Surefield has a new tool called Pricepoint, and it's ready to kick Zillow to the curb.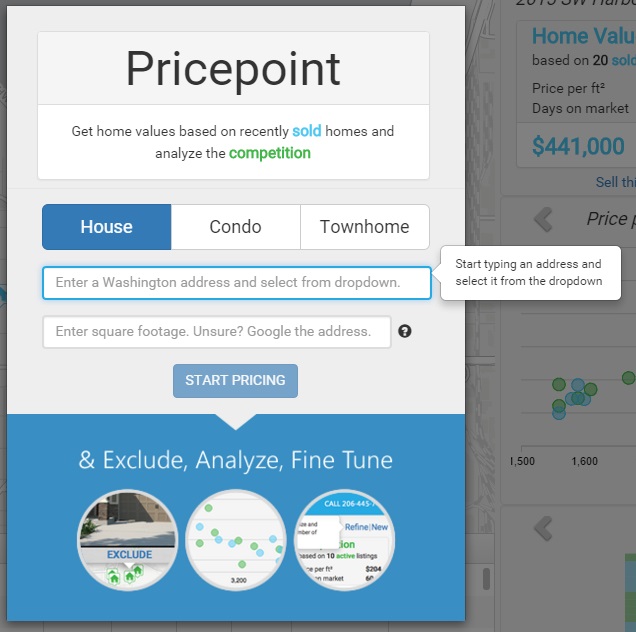 Highly Accurate Home Values
When users play around with Pricepoint they'll enter property details like the address and square footage, then they'll be presented with similarly sold properties nearby.  Up to this point the Zestimate tool is still rather similar, but where Pricepoint differs is the user can then go through pictures and details of similar properties to more accurately choose which comparables should be used when pricing out your property.  Eraker says the win for the user is a "dead on the money" price point, that follows the same processes as a professional appraiser.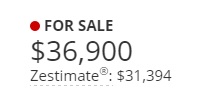 Surefield vs Zillow
Internally, Surefield is calling their Pricepoint tool the "Zestimate Killer."  Eraker says, it's "a lot more accurate than a Zillow, because Zillow is just looking at the tax data.  Zillow is not looking at the photos" to see if the comparable properties are actually the same or not.  The computers running through rows and rows of data aren't going to know the neighborhood as good as the person who has lived there for 20 years, and that's why Pricepoint will always produce more accurate price estimates on properties.
Jill Simmons on behalf of Zillow says Eraker's description of Zillow's Zestimate isn't accurate because they use "millions of data points."  Simmons elaborates by saying, "we take accuracy very seriously, and that's why we publish our accuracy down to the metro level.  Nationally, our median error rate is 8 percent, and in Seattle, it's 6.6 percent."
Leads vs Commission 
There are actually several ways Surefield and Zillow differ fundamentally.  Zillow acts like a listing service that tries to connect sellers and buyers with listing agents and brokerages.  Surefield on the other hand is the brokerage.  If a lead on Surefield converts into a sale Surefield charges a 1.5% fee off the selling price, which compared to a real estate brokers 6% fee is significantly cheaper.  Eraker says Surefield's "focus is totally different.  We don't sell consumers as leads.  We are trying to empower consumers to do lower cost real estate transactions."