Why Are Realtor Commissions So High?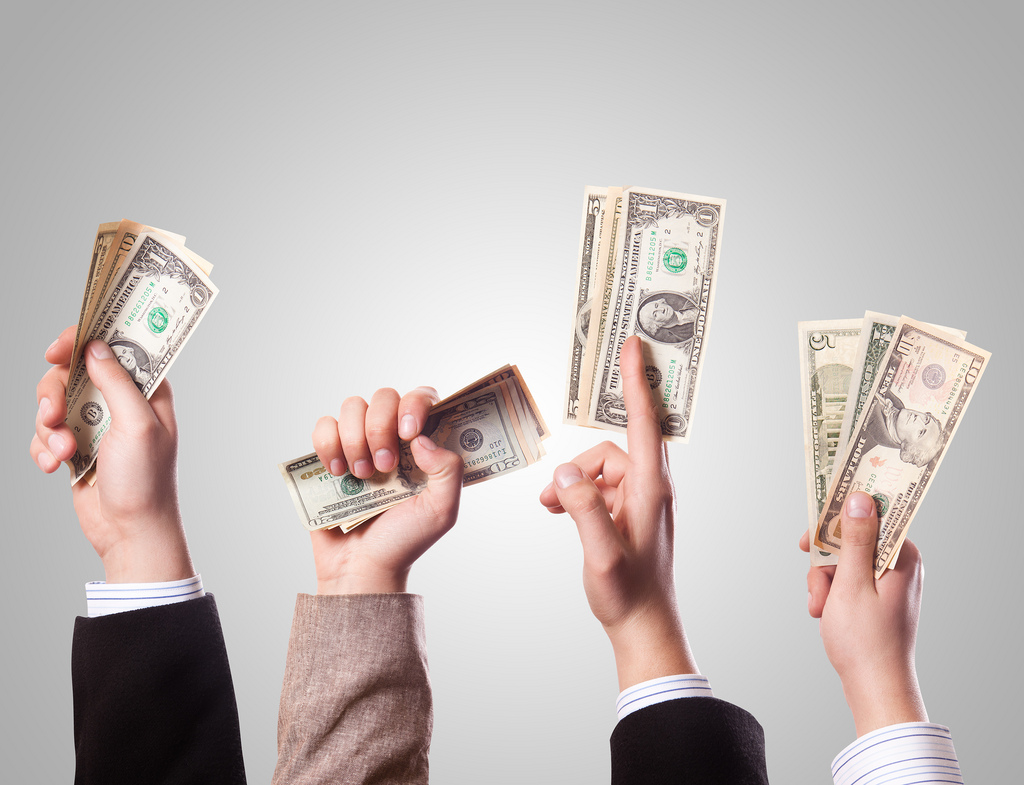 Photo courtesy.
Realtors in the United States charge commissions that are higher than what you'd find in most of the developed world. But why is it so costly to work with an agent? Many believe that real estate agents are unnecessary middlemen who have overcharged the public for far too long.
The typical real estate commission in the United States is 6% (spit between both buyer and seller agents). On average, and for the typical American home, this commission can come to equal a cool $10,000 to $14,000 paid to realtors per home sold.
Even as the internet makes "For Sale By Owner" and "Discount Broker" transactions more accessible, realtor commission rates have been mostly unaffected by the competition.
Access to the Multiple Listing Service (MLS) is now widely available for buyers seeking properties for sale. For a small fee, some agents are even willing to list homes on the MLS while leaving the bulk of the transaction process to the seller.
Although these attractive and more affordable options are available, traditional real estate transactions have remained the go-to method of buying or selling a home.
Below are a few reasons why.
Consumer Naiveté
So you're ready to buy a house. Perhaps it's your first or even second time doing so. Your first thought may be to call an agent to start looking at homes. Most people only purchase one or two homes in their lifetime, so it makes sense that buyers may not be quite so savvy about the real estate game.
Many agents are referred by family or friends and are seen as the trusted guide who helps a buyer navigate what will likely be one of the most important transactions of their lifetime.
Interestingly, buyer agents and seller agents are often guilty of double talk. When a curious buyer asks just how much their realtor will make off of an upcoming transaction, they're often met with a response that seems innocent enough. "Oh, you don't have to worry about that. The seller pays the commission."
Unfortunately, this may not be the whole story. On the other side, a seller's agent may have some assurances of their own: "Oh, you don't have to worry about that. We'll just add a bit to the price of the house to cover the commission."
This sleight-of-hand keeps commission rates largely unquestioned since both sides of the transaction feel protected.
But are they?
Collusion
Collusion is defined as, "A secret cooperation or conspiracy, in order to cheat or deceive." A recent study suggests that high-dollar agents may be freezing less costly agents out of the market.
Economists Panle Jia Barwick, Maisy Wong, and Parag Pathak performed the study, which looked at the reasons commissions in the brokerage industry are "relatively uniform despite low entry barriers and advances in technology that have reduced search costs for buying and selling properties."
Because of the nature of the industry, buyer and seller agents must work together in cooperation to complete a sale. This relationship leaves room for a conflict of interest and makes it possible for powerful industry brokers to be unwilling to work with discount brokers or other competitors who offer lower commission rates.
The study shows that there is evidence that brokers and agents who charge lower commissions to sellers are being unfairly discriminated against. Not much is being done to stop it, and it seems that many in the industry are looking the other way.
If you're looking to sell your home, you can cut out the middlemen by contacting HomeVestors today. It's our goal to keep real estate transactions fair and simple by making you a cash offer, purchasing your home as-is, and paying all typical closing costs.
Please visit www.homevestors.com for more information on how much simpler selling your home can be.