Higher Interest Rates: Good or Bad for Real Estate?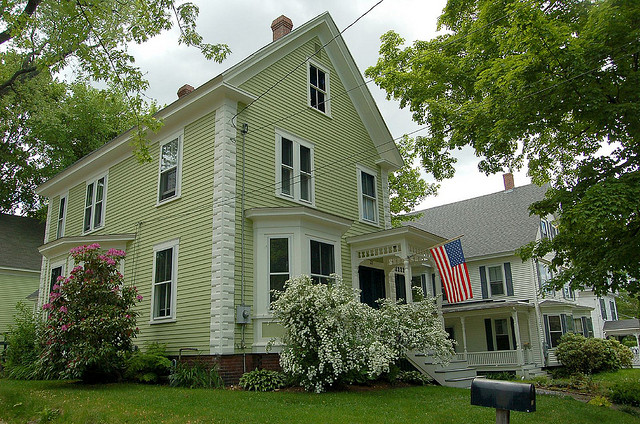 Photo courtesy.
The Federal Reserve expects to raise long-term interest rates by the end of the year. Will the rate hike have a significant impact on the real estate market?
And if so, will it make the market better for buyers or sellers? Or will things get worse all around?
When will interest rates increase?
Ever since the Federal Reserve announced the long-awaited rate increase, investors have been eagerly looking for clues on the exact timing. The Federal Reserve announced that it expects the first hike by the end of 2015. But the increase could happen as soon as the central bank's next meeting in mid-September.
While the exact timing of the eventual hike is critical for the overall economy, there is no single criteria that determines exactly when the Fed should raise interest rates.
Why raise the interest rate?
For more than seven years, and that Federal Reserve's policy rate has been kept at or near zero, making it easy to borrow money. But after so many years of cheap money, economists worry that keeping the rate too low in a healthy economy could make it overly easy to borrow for large purchases, such as real estate.
Increased borrowing by consumers can cause prices to rise, which raises the danger of inflation and could lead to an overheated economy.
In other words, excessively low interest rates could create too much demand, leading to a bubble. The Fed tends to raise its rates as the economy moves, in order to put a damper on inflation by maintaining a healthy balance between supply and demand.
Although the economy is still showing signs of weakness, including slow wage growth and lackluster consumer spending, the Fed's decision to signal a rate hike is a sign that the expanding GDP and falling unemployment rate indicate a healthier economy overall.
Better to buy real estate now, or later?
Regardless of how the Fed's rate hike ultimately affects real estate sales overall, one thing is clear: from this point forward, interest rates are only likely to go up, not down.
If you're planning to take out a mortgage to make a real estate purchase, now is probably the least expensive time. Because once the Fed raises interest rates, the cost of any kind of mortgage will go up.
How will the rate increase impact real estate?
Rising interest rates affect everyone who has a home mortgage, either directly or indirectly. Higher interest rates drive up the cost of mortgages and refinancing, fueling fears that the rate hike could negatively impact real estate sales.
The biggest impact will be to adjustable rate mortgages. At the height of the housing bubble in 2005, 29% of home loans were adjustable rate mortgages. Today, after years of low interest rates, most mortgages are locked in at a low fixed rate. Adjustable-rate mortgages now account for less than 5% of all home loans.
Higher rates could also price some new buyers out of the market completely, causing a slump in demand for real estate. On the other hand, if the market continues to improve, the reduction in demand might not be significant enough to cause any major setbacks in the housing market.