My First Real Estate Deal: Lessons Learned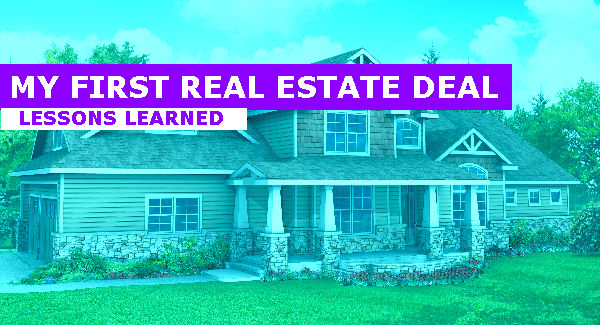 Everyone that dips their toe into the world of real estate has come across a few mistakes from time to time, but there is something "lasting" from our first lessons learned. We asked a few real estate professionals what mistakes they made from their first real estate deals, and what lessons learned they would like to share. From first time showing jitters to skipping the home inspection, let's all be grateful we can learn from each other's mistakes:
"The biggest lesson I learned from my first few real estate deals was how many additional costs are associated with owning and managing rental properties, beyond just mortgage payments, taxes and insurance. Other expenses include property management fees, additional accounting costs, eviction and legal costs, maintenance, repairs and particularly capital expenditures (CapEx – occasional but recurring major repairs, such as furnaces, roofs, hot water heaters, etc.)."
Brian Davis – Co-Founder, Spark Rental
---
"One of my first transactions in real estate was the sale of an apartment. The deal took a bit of time to close and so there was some tension from the seller. At closing there was an issue over $150.00 that neither party was willing to pay for. I offered to pay the $150.00 but the seller was so mad that on principal would not allow the purchaser to get away with anything, [and] the transaction cancelled. What I learned [from this] is to try and offset any negative feelings or emotions between [the] buyer and seller. It's always best if both parties arrive at closing with good spirits, so any issues can be resolved reasonably."
Jacques Ambron – Broker, Madeleine Realty
---
"When we were a week from closing my buyer was very nervous after finding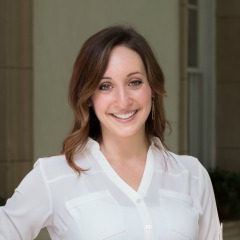 out how much he would need to bring to the table – down payment, closing costs. etc. During our initial consult we discussed down payment, monthly payment and my Realtor admin fee, inspection fee's, etc. I thought that the lender would be having similar conversations. However, the lender did not incorporate average closing costs and lender fee's into the scenario, so my buyer was very unprepared for the final amount he would need at closing. I pride myself on quick response times and regular communication and education on the home buying process, so I felt that it was my responsibility to inform him of ALL costs.
My biggest take away from my first real estate transaction is that I need to educate every single one of my clients on the entire home buying process from pre-qual and showings to settlement. This education also includes general questions to ask the lender involved as well. When a buyer is fully educated on the entire home buying process they have a deeper understanding for the whole transaction and tend to feel more comfortable and trusting in the experience."
Julia Nyman – Realtor, Homes with Julia
---
"I found a house I liked by driving around… Not knowing what to do, I called the listing agent and made an offer. No representation of my own — FIRST mistake. I didn't know any better, and the listing agent wasn't about to educate me in this regard.
Once we closed, guess what happened — the septic system backed up the day after closing. Literally. Got that fixed at my own expense… I learned the value of home inspections… SECOND mistake, not having the house inspected. Again, I didn't know any better, but in this case the listing agent or my attorney most definitely should have educated me.
Philip Mandel – Broker, Ascend Realty & Property Management
---
"My first deal was made during a house viewing for a very nice young couple, I was a nervous wreck. Not only was this the day I made my first deal, but this was also my first house viewing. I stumbled over my words as I shakily navigated them through the property. At the end of the tour, the couple asked if I was new to this as I seemed very nervous. I admitted for it was my first house viewing solo and began to profusely apologize, suggesting one of my colleagues would be better suited to help them but before I could finish they said, 'We'll take it.'"
Jamal Asskoumi -Real Estate Agent, Castle Smart