Could Your Christmas Tree Lead to a Home Pest Infestation?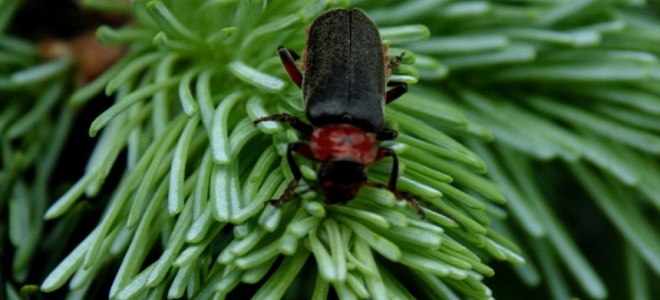 With the holiday season coming up, families all over the country are visiting tree retailers to pick out the perfect Christmas tree for their home. However, many may also be getting more than they bargained for when they find their tree to be a vector for all types of insects. Not all Christmas trees can necessarily lead to home pest infestations, but it is a definite risk that shoppers should watch out for before they complete any purchase. Fortunately, by staying informed, it can be easy for anybody to stop an infestation before it has the chance to start.
Inspect the Tree Before You Take it Home
This is one of the best ways to make sure that your tree does not have any unwanted passengers when you take it home. Inspect it at the retail location and then again when you unload it from your car. Make sure that there are no visible signs of insect activity, such as cobwebs, cocoons, or molted skin sections. Try to be as thorough in your inspection as possible, as these pests can hide in a number of sections on the tree.
Shake it Out
Once you take a look at the tree and find that everything is in order, it never hurts to give the tree a good shake before you bring it inside. Do this carefully and around a pivot that can keep the tree relatively level as you shake it. Shaking it can be a great way to dislodge larger bugs that you may have missed during the inspection, and being thorough can also help reduce the amount of needle litter inside on your property.
Vacuum Found Bugs
Sometimes the bugs may start to flock to the tree when it is already inside your property. If this is the case, it is important to be prepared. One of the best ways to get rid of pests is to use your vacuum cleaner to suck them out. As soon as you see them, grab your device and hold it up to get rid of the bug. Most of the time, this should be enough, as many bugs do not have enough time to set up in the tree unless they are already a prevalent influence inside of the home.
Avoid Squashing
Sometimes bugs like spiders and aphids can drop from the tree onto your carpet or furniture. Avoid the instinctive desire to squash them on the spot, as they can leave an ugly stain that can be difficult to get off. If you see any of the bugs crawling around, vacuum them away or put them outside. If you need to squish them, wait until they are on a flat and smooth surface so that you can wipe away the stain.
Do Not Use Pesticides
Though pesticides and insecticides are great options for trees and plants outside, they are not ideal for indoor use. They can quickly contaminate the indoor air quality of the area, and sometimes they can even result in damage to the tree itself. Avoid using insecticides in general, and if you find that the tree is too heavily infested for your use, do not be afraid to switch it out for a better one at the retailer.
Selling a House with a Home Infestation
Every once in a while the pest infestation will get to be too great, and the damage done to the house too much. When this happens it can be a huge stress to the homeowners, especially if they're thinking about selling their home soon. Many of these homeowners end up having to spend thousands of dollars removing the pests and fixing up the house. But there is another option with HomeVestors! We make fair cash offers on houses "as is"—there's no need to spend time and money on repairs, even if there is a great deal of bug infestation and damages.