Home Offer Rejected? 3 Things You Must Do Next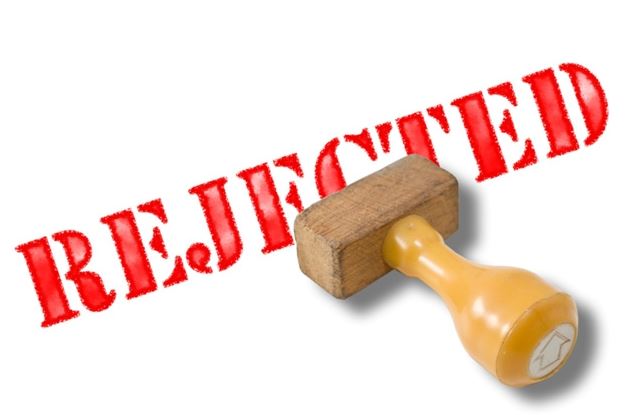 When you make an offer on a home, the last thing you want to hear is that it was rejected.
It happens all the time in hot markets with a limited inventory of homes. But even in a buyer's market, offers are frequently rejected, sometimes for reasons that make no sense.
Don't take it personally. There are plenty of reasons why your offer may have been rejected, including:
• A bidding war, involving bids from multiple buyers.
• Special terms or conditions that a buyer must meet before the seller is willing to accept an offer.
• Financing preferences of the seller, such as preferring cash or an unwillingness to work with an FHA or VA loan.
• Sellers with an unrealistic expectations or an inflated view of their home's value.
If your offer has been rejected, what should you do next?
Step 1: Re-evaluate Your Offer
The answer could be as simple as offering more money.
On the other hand, if you are intentionally making low-ball offers because you looking for a steal, you can expect a high amount of rejection from sellers.
Either way, you must ask yourself a simple question: do you want to make another offer, or would you rather move on?
Some sellers will respond with a counter-offer, but others will simply say nothing. In that case, if you want to keep the negotiations going, it's up to you to make a new offer.
Step 2: Get an Expert Opinion
Ask your agent why the seller rejected your offer.
Are your expectations in line with the market? Is anything that you can do differently to get an offer accepted? Is there any way you can improve your offer?
A good agent will find out if there are other offers on the table, and dig deep to find out if there's a way you and the seller can come to an agreement.
Step Three: Keep Looking
Once you've made your best offer, it's time to move on. This is doubly true if you are early in the home shopping process.
Finding the right home can take months. Sit down with your agent to develop an ongoing strategy. You may want to look in a different neighborhood or at a different price point.
Don't feel as if you have to settle. You want to buy a home that you'll be proud to live in for years.
Remember, your offer may have been rejected for reasons that have nothing to do with you. If you manage your expectations, get expert advice, and keep looking, sooner or later you will find a home that will make you smile.