Does Homeowners Insurance Cover Mold Damage?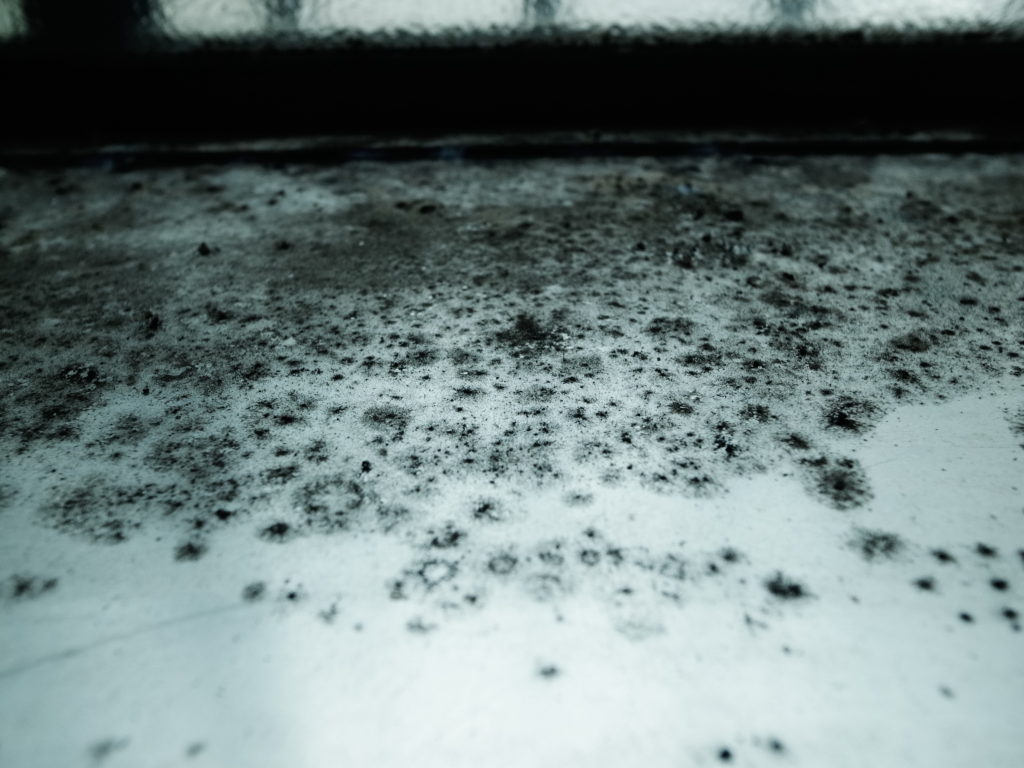 When moisture in your home leads to unsightly mold growth, those ugly discolored spots could mean big trouble. But mold damage often isn't covered by your homeowners insurance policy.
Broadly speaking, the purpose of homeowners insurance is to protect your house and your belongings in the event of a disaster. Most kinds of disasters are covered by your homeowners insurance.
Floods, however, are not covered. That's unfortunate, since floods are one of the most common causes of mold damage.
Homeowners Insurance Doesn't Cover Flood Damage
A flood can strike anywhere, as a result of melting snow, heavy rainfall, or even an overflowing stream. After the water is cleaned up and your house has dried out, mold damage can begin to form within hours.
If you live in a designated flood zone, you're required to buy a separate flood insurance policy from your insurer or the National Flood Insurance Program. NFIP insurance coverage up to $250,000 for the structure of your home, and $100,000 for your personal possessions.
If you don't live in a flood zone, flood insurance is optional. But without it, you will be required to pay out-of-pocket for mold damage caused by flooding.
Homeowners Insurance Doesn't Cover Maintenance Problems
If there's any way your mold damage can be traced back to a lack of maintenance, it probably won't be covered by your homeowners insurance policy. Most policies exclude (or severely limit the coverage for) maintenance issues.
Dripping pipes, faulty appliances, and overflowing sinks can all cause water damage that quickly leads to mold growth. That's why mold-resistant drywall is often used in the wettest areas of your home: bathrooms, kitchens, basements, and laundry rooms. Those are the areas most often affected by mold, and it's usually up to you to fix it.
DIY Mold Removal
Should you repair mold damage yourself? That depends.
Minor mold damage that is confined to a single room can often be repaired for a few hundred dollars in materials. But doing it yourself is generally not a good idea. Attempts to clean up mold can disturb more spores, making the problem worse.
A better answer is to call in the experts. Mold remediation can take anywhere from a few days to a few weeks, depending on the extent of the damage.
Nationwide, homeowners report spending an average of $7,500 for professional mold remediation. That number can double or triple if mold has spread to air ducts, crawl spaces, between walls, into attics, or caused widespread structural damage.
Do You Have Mold Damage? It's Easier to Sell
Mold can be dangerous to infants, children, pregnant women, elderly adults, and those with respiratory conditions. Having mold in your home can present a serious health hazard.
Worse, the effects of mold can linger for years. Mold spores can creep beneath carpeting and behind walls. They can even become lodged in your ventilation system and spread throughout your entire home. It's urgent to get rid of mold before the problem grows even worse.
If your home has mold damage that isn't covered by homeowners insurance, call HomeVestors for an immediate offer to buy your house. That way, instead of having to worry about cleaning up mold or dealing with insurance claims, you can simply sell your house for cash as is.