Landlord Nightmares From Around the Internet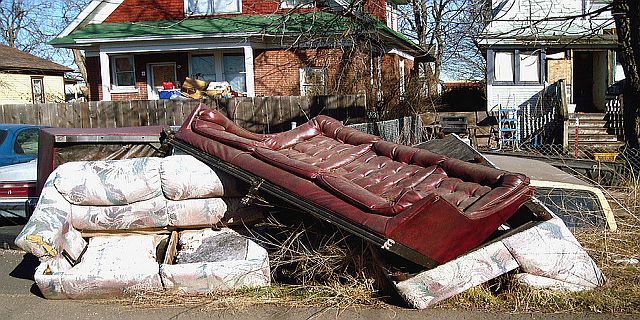 Being a landlord is tough. No one foresees an investment going south, especially when you find a tenant who meets your strict renters criteria. But sometimes out of the blue the occasional phone calls to fix a toilet turns south and leaves the investor terrified of the situation. Sometimes it's good to learn from others' mistakes and these stories will help you identify potential pitfalls. And maybe help you feel better about the situation you're in.
Story #1
This landlord noticed his tenant was behind on payments and decided to stop by to collect his back rent. When the landlord arrived, he found his tenant had skipped town, moved out and left a mess that would even make a hoarder scared. Perhaps the lesson here is to checkup on your tenants as soon as they miss a payment.
Story #2
This landlord decided to take some government money by taking a Section 8 as a tenant. The only problem, though, is the tenant decided that the home was their personal demolition space. This poor landlord has some major rehabbing to do on their property. The lesson here is to hire a property manager if you can't keep tabs on your Section 8 tenants.
Story #3
Just when you thought you've seen everything! This investor has been in the business for over 20 years and this is one of his worst experiences with a tenant yet. One thing investors like to do to is mitigate risk when taking on a tenant so they get them under a lease-option. If people are renting to own their home you can usually expect the tenant to take care of the property, meaning you don't have to fork out a lot of money for repairs. The only problem is when your tenant turns your home into a pot shop … literally. The good news is the investor charged an $8,000 up front option fee that should cover the costs.
What landlord nightmares have you experienced? What tips would you give for a first time landlord? What is the best way to mitigate risk when dealing with tenants? Let us know in the comments below.