Looking Back at the Year in Real Estate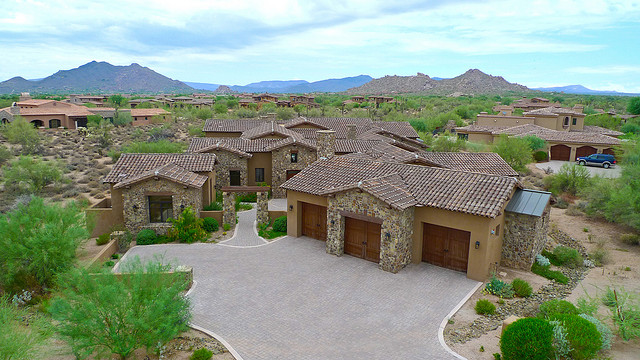 fPhoto courtesy.
This business changes quickly. Markets seemingly heat up and cool down overnight, and decisions from Washington can make our break the year in real estate and investing.
That's why it's so important to stay on top of the news.
In about a week, we're going to be closing the books on the 2014 calendar year, so we're taking one last look in the rear-view mirror. Here are some of the most important stories — and some of the most interesting — from the last 12 months.
January
Five predictions for 2014 —Here's what experts were expecting to see in 2014: Interest rate hikes, sluggish construction and a rebounding economy, among other things.
Chinese investors set to beef up American investments — Foreign investment in American real estate was due for an uptick in 2014, and that was especially true for Chinese investors at the beginning of the year.
February
How Warren Buffett broke into real estate — In a letter to Berkshire Hathaway shareholders, the billionaire investment guru tells the story of buying a farm in Nebraska and an apartment in Manhattan as investment properties… without any prior experience.
Millionaires hot on real estate in 2014 — Real estate began the year as the No. 1 alternative-investment pick among investors with at least $1 million in assets. A third of investors surveyed by Morgan Stanley said they planned to buy this year.
You can now invest with Bitcoin — A San Francisco-based startup, which allows investors to buy shares in commercial and residential properties, accepts investments in Bitcoin, the decentralized, electronic "virtual currency."
March
Chinese real estate company collapses — China's Zhejiang Xingrun Real Estate folded under $566 million in debt, a sign that the Chinese real estate boom could be slowing and there could be trouble on the horizon in the Chinese economy, which could ripple into American investing.
Google invests $50 million into Auction.com — The web's most popular search engine bought a stake in its largest real estate auction fast. It's Google's first venture into real estate.
Trulia drops $45 million into ad campaign — Jockeying for market position with Zillow, Trulia rolled out its most expensive ad campaign to date. Its entire ad budget for 2013 was less than $8 million.
April
Market update: Not enough sellers — Heading into the spring buying season, markets nationally dealt with a shortage of sellers at attractive price points. Prices were up substantially year over year, causing many to opt-out of house hunting.
The most expensive American home sale ever — A property in Connecticut sold for $120 million, setting a new record for most expensive home sale in the US. The 50-acre estate was on the market for only 11 months, a quick turnaround for such an expensive property.
Upper-income Americans favor real estate — The nation's highest-earning individuals see real estate as the best investment asset, according to a Gallup poll. Low-income Americans favor gold.
May
Cash deals dominate Q1 sales — Almost half of all homes sold during the first three months of 2014 were closed as all-cash deals, according to RealtyTrac. That's thanks to strict lending rules and tight inventory driving buyer competition.
Zillow CEO: 'We come in peace' — Hoping to ease tensions with real estate agents, Zillow CEO Spencer Rascoff emphasized that the online real estate portal's intentions are as a "media company," not as a brokerage.
The new most expensive American home sale ever — Two-and-a-half weeks after the Connecticut property set the record for the most expensive home sale in the US, an 18-acre estate sold for $147 million in the East Hamptons.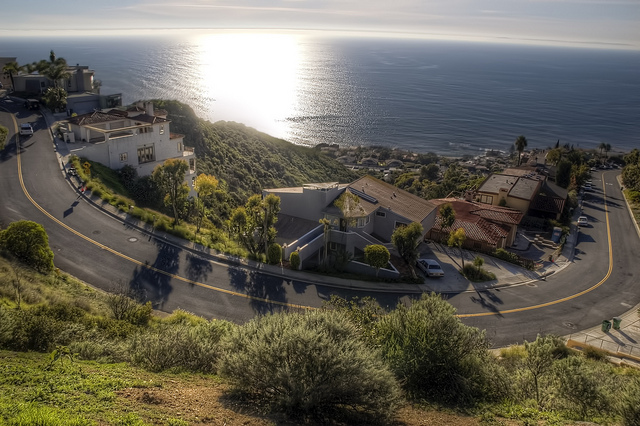 Photo courtesy.
June
Walkability behind surges in home values — Where are home values rising the fastest in cities? Walkable neighborhoods. They bounced back the fastest from the recession, and they are driving the surge in home values.
Low-interest rates will hold back future sellers — Economists say that low interest rates, the ones that have kept the housing market afloat during the economic recovery, might keep homeowners from listing their houses when interest rates eventually rise.
July
Zillow and Trulia merge — Zillow purchased Trulia for $3.5 billion, merging the two online giants into one single behemoth. The resulting entity is projected to control more than 70 percent of online real estate searches.
August
Realtors increasing their ranks — As more people try to capitalize on the recovering housing market, the National Association of Realtors reported an increase of 42,000 agents to its membership in 2013, the first time the organization has seen an increase in seven years.
Oversupply becoming a problem for China — As domestic housing inventory tightens, the slumping Chinese real estate market is dealing with a different problem. After years of feverish building, the country has too much housing, and the resulting fallout on Chinese firms could have consequences on those also invested in the United States.
September
News Corp. buys Move Inc. — Rupert Murdoch's News Corp. acquired Move Inc., an online real estate listing site and the next biggest competition to Zillow-Trulia, for $950 million. With newspaper revenues declining, the acquisition was made as one of a series of new income streams for the company.
October
Buy your own ghost town — Just in time for Halloween, the town of Johnsonville Village, Conn., hit the market for an $800,000 price tag. It's a 62-acre plot of land with eight buildings on it, including an old general store, chapel, mill, tavern and stable.
Market update: Apartments driving housing construction — Rising housing costs and sluggish wage growth have left many Americans in position to rent rather than buy, driving a surge in construction for apartments across the country.
Experts say there is no new real estate bubble — Rapidly rising housing prices matched with record low-interest rates fueled concern that a new housing bubble could be forming, but experts from a number of major investment firms downplayed those fears.
November
A new contender for most expensive home sold? — A Beverly Hills estate with 53,000 square feet of living space, 12 bedrooms and 23 bathrooms was listed with a $195 million price tag. It's currently owned by an investor who rents it out for $475,000 a month.
Trulia rolls out customer management service — Hoping to integrate itself further in the day-to-day life of real estate agents, Trulia releases a customer management service. The service, Trulia One, allows agents to track leads, build a personalized website and develop online marketing campaigns.
December
Redfin raises $70.9 million to continue expansion — Seattle-based Redfin announced the results of its latest round of funding, which will allow the brokerage to expand into more markets nationally. It has doubled its reach over the past year, now in 48 markets.
Did we leave anything out? What was the biggest story in real estate for you over the past year?