Are There More Moving Trucks on the Road?
Posted in
Advice
on June 5, 2015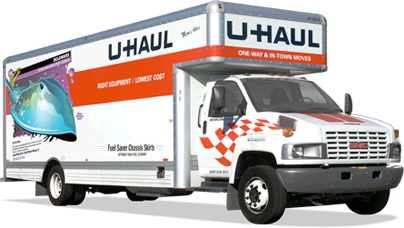 Take a drive down the interstate and there's a startling sight.
At least it appears that way.
The road is loaded with moving trucks.
It seems like every time you pass a moving truck, another shows up. They are like weeds on the Interstate.
And it's only getting worse.
Part of that has to come with school being out and the people who move have kids. Since they don't want to take them out and disrupt that aspect of their life. When you have kids, you want to make the move as seamless as possible. Hence why those families with kids move in the summer.
The other aspect of this is that it's just easier to move in the summer.
You don't have the threat of snow, ice, and cold weather when you move in June, July, and August.
Sure, you still have to deal with rain and wind, but that's much easier to move in than 6 inches of snow and ice. Plus, who wants to drive a moving truck in ice and snow?
Of course, if you live in New York there limitations for moving trucks.
If you're planning a move, look to see if the place you're moving as similar restrictions.
We reached out to the National Transportation Safety Board to see if this hypothesis is true but didn't hear back.
We wanted to find out what numbers were available and what/how the NTSB goes about this in the summer months. Where's the smoke, there's usually fire.
So what can you do when you all of these moving trucks on the road?
Stay calm.
Remain patient.
Go slow.
Also, keep in consideration it's much harder for those who drive a moving truck (any big truck or trailer like that) to stop. There isn't much they can do, and if you happen to cut them off rest assured you will pay the consequences. Even if you're in a mid-sized truck, you will get squashed like a bug.
Sto, to go over this again:
Stay calm.
Remain patient.
Go slow.
Give the person driving the truck the benefit of the doubt. Don't tail them and expect them to speed up so you can get to your destination 2 minutes sooner.
You know the moving trucks are on the road this type of year (or at least you know now), so plan ahead.
After a while, you come to accept it and deal with it.