Signs Your Real Estate Offer Will Be Rejected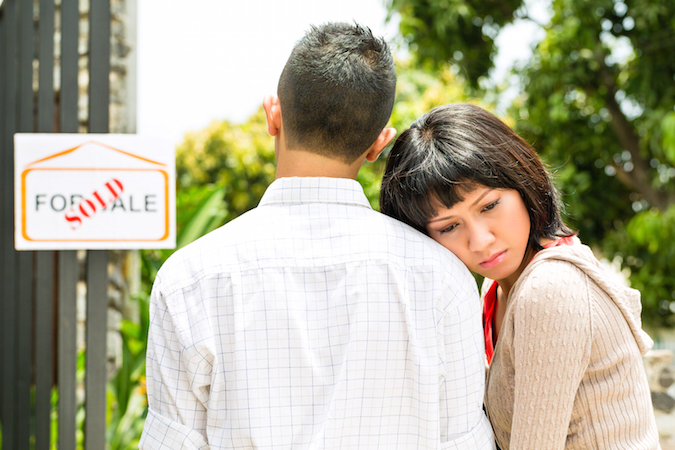 Making an offer in real estate is not a guarantee of acceptance. Potential buyers make offers that are rejected all the time, and it comes a big surprise for many buyers. If you're worried that your offer won't be accepted, you're not alone. The waiting process is long and tedious for potential buyers, but there are a few signs your offer will be rejected. Knowing this prior to making an offer could help you present a better offer. When you improve your offer, you improve your chance of being accepted by the sellers. Here are a few of the most common signs your offer might be rejected.
The Offer is Too Low
One of the most common reasons real estate offers are rejected is the seller wants more money. If a home is for sale for $250,000 and you offer the sellers $125,000, they're not going to accept your offer. They're not asking double what they want to sell their home for, so your offer likely won't even receive a serious glance. According to Realtor.com, some buyers take low offers personally, and it upsets them into not wanting you to live in their home. Of course, not all low offers are so noticeably low. However, if you do come in with an offer that's more than a few thousand dollars less than the asking price, you decrease your chances of your offer being accepted.
You're Asking Too Much
First-time homebuyers are notorious for wanting a little of everything. You find a home you love, and you want to make an offer asking for a few extras. If you're asking for the seller to handle closing costs, to throw in the washer and dryer, the furniture, their dog and a few thousand dollars in credits to update the kitchen counters, you're looking at a strong chance of rejection. It's all right to ask for a few things in your offer. Sellers expect buyers to try and make a deal of some sort.
However, there is such thing as too much. What's most important to you? Are the counters in the house missing and you need to put some in and need a credit for that, or would you rather have the seller cover your portion of closing costs? You need to know what's important to you and work from there.
You Don't Have Pre-approval
Sellers don't play games when it comes to real estate. They want to sell their house for a reason, and they're not interested in your offer if you don't have a pre-approval, according to Bankrate.com. There are always buyers who've had their homes on the market for a long time with no bites who might be willing to entertain your offer without a pre-approval. However, seller with multiple offers won't accept yours even if it's the highest if you don't have pre-approval.
Why not? Sellers are more likely to actually sell their house to someone who has a bank pre-approval. They don't even know if you will even be approved for what you have to pay, and they're not taking the chance of missing out on a legitimate sale for someone who doesn't come across as a serious buyer.
There are Multiple Offers
Placing an offer on a home with multiple offers doesn't mean you won't get the house. It is a sign your offer might not be accepted, however. You typically need a pre-approval and the highest offer to win, but even that doesn't mean anything in certain circumstances. Let's say a buyer walks in and offers less than you, but they offer to buy the house with cash so that they can move in before the end of the month. There are a lot fewer issues with cash closings, a lot fewer rules and regulations, and it takes less time to close when the offer is cash. Money talks, as they say.
Just because you make an offer that falls within any of these signs of potential rejection doesn't mean you will see your offer rejected. Every seller is different. You need to do what's best for you, but it's a good idea to know where you stand when you do make that offer.