The Top Mobile Apps for Homeowners
Our newest tool for tackling projects around the house? Our smartphones. Turns out they're good for more than just playing Angry Birds.
The booming app market is full of useful tools to help homeowners, from apps that give decorating advice to home improvement tips, to-do lists and "mobile handyman" apps that guide you through repairs. Many are free, others are available for a small fee and almost all of them are great tools.
We'd like to take a look at some of the best we've found.
Homeownership is a lot of work, so we chose these apps because they're great for making life easier around the house.
Floor Plan Creator – MagicPlan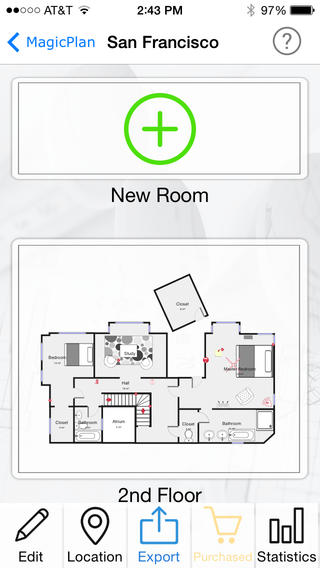 (free, with in-app purchases) draws detailed floor plans, all from just a few pictures.
Simply point the camera toward the corners of the room, and the app does the rest, providing angles, measurements and floor plan designs ready for export. You can then add your own annotations to provide to contractors, insurance companies or realtors.
This app is also great for measuring rooms for new furniture or planning a renovation budget.
Mobile Handyman – iHandy Carpenter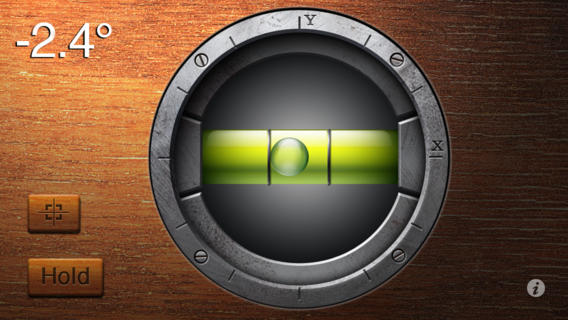 The iHandy Carpenter's mobile handyman kit ($1.99) includes five different tools, great for a variety of around-the-house projects.
A plumb bob, for determining the verticality of lines and walls.
A surface level
A bubble level bar
A protractor, able to measure angles from 0 to 180 degrees.
A ruler, which swipes to measure objects longer than your smartphone.
Home security – Alarm.com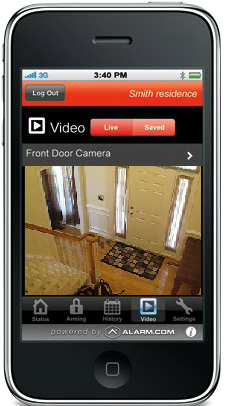 Leave home with peace of mind, thanks to Alarm.com's home automation app (free).
Alarm.com connects to your existing home security system (ADT, Guardian, etc.), and it allows you to remotely arm and disarm your system, check system status, change your thermostat, lock and unlock your doors and watch live video feeds of your home.
You can use it to make sure the kids get home safely, make sure the garage was closed when you left and save energy by turning off lights remotely.
List maker – Simple Grocery List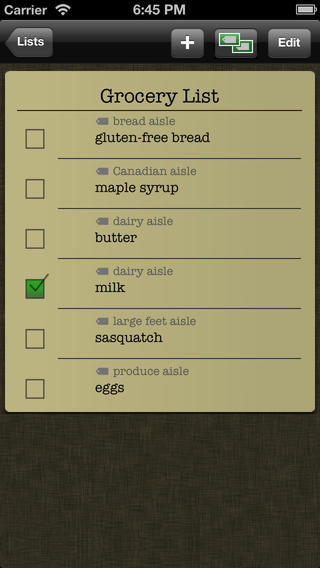 There's nothing worse than getting to the grocery store and remembering you need to get something, but… you just can't remember what it is.
Simple Grocery List (free) solves that problem by putting your grocery list in your pocket all the time. As soon as you know you need to pick up a certain ingredient, you'll be able to put it on the list, without having to remember it at the store later.
The added bonus here is that it also saves paper.
Interior design ideas – SnapShop Showroom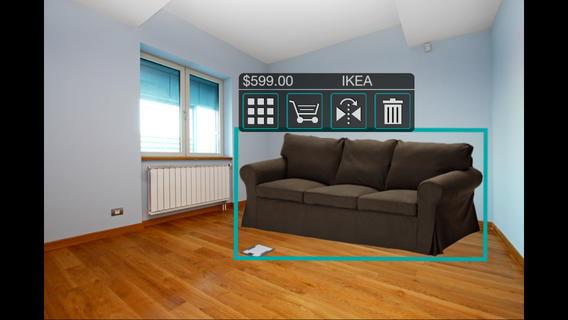 Just painted a room, and now you're looking for the perfect furniture to coordinate?
SnapShop Showroom (free) is an augmented reality app that allows you to "test drive" furniture to see what it would look like in your home. Snap a pic of the area where you plan to place furniture, and scroll through its suggestions.
It will add the new furniture into your area on the screen, and if it's love at first sight, you can then purchase the furniture through the app. It includes products from top brands like IKEA, Crate & Barrel and Pier 1.